Do you want to make humus from scratch, instead of buying it in store? This basic humus recipe is easy to make and it doesn't require a lot of ingredients.
Preparation
Rinse the chickpeas in water and put them into the blender.
Add the tahini, garlic, lemon juice, cumin and 3 tbsp of cold water. Turn on the blender and slowly pour in the oil while it runs.
When the humus is smooth, put it into a nice small bowl.
Drizzle with some more extra virgin olive oil and decorate with a few whole chickpeas and paprika.
Tips from the author
Where to buy tahini?
Most grocery stores sell tahini and you can find it at the Arabic section.
Related salads chosen by others
Butternut pumpkin and cauliflower salad
Average 3 of 5 stars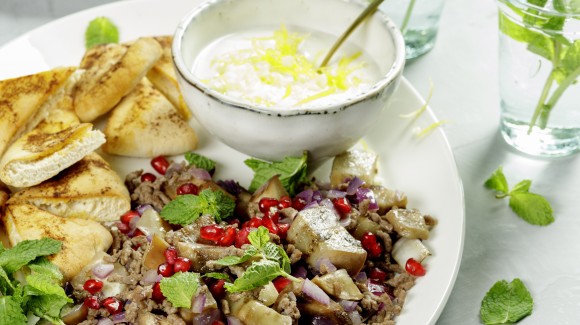 Moroccan stew with aubergine, pitta nachos and yoghurt dip
Average 3 of 5 stars
Balsamic lamb salad pumpkin baby spinach and pine nuts
Average 3 of 5 stars