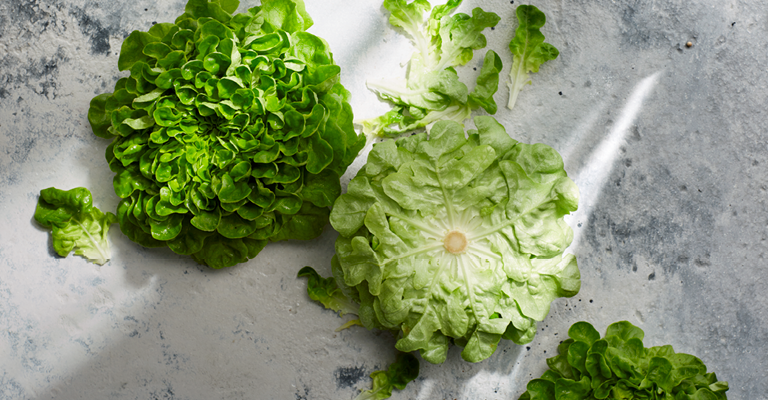 Growing more than just vegetables
Since I can remember I have always been a nature lover; I grew up by the ocean and all of high school was spent on beach days and beach parties. When I moved to Australia I started off in Epping (a suburb of Sydney) surrounded by trees and ended up in Bondi, where I'd go for a morning ocean swim at 10 a.m. after an early morning shift making coffees. By pure chance, I ended up living by Lake Macquarie (about 100kms north of Sydney), which (to me) is truly paradise on earth. I credit the lake and trees for helping me get through arguably the most challenging period of my life: a premature baby, then a separation, then getting used to single parenting. So why, then, did it take me so long to try my hand at gardening?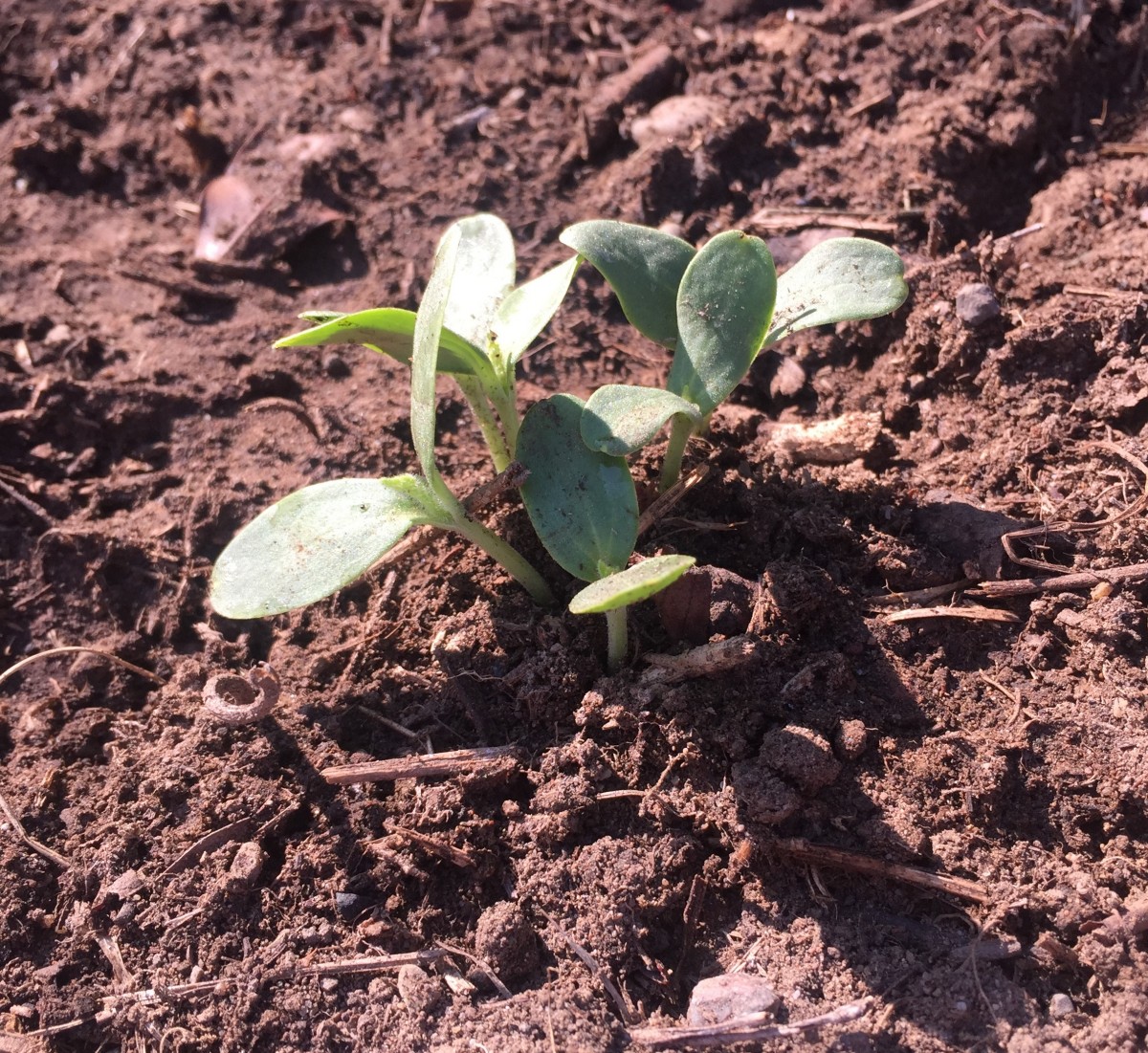 Perhaps a few weeks was all I could manage before that new responsibility got lost in the shuffle of things; perhaps I didn't have the confidence in myself to learn a new skill when I had so much on my plate. When I have fresh flowers, I would keep them alive for ages, arranging them prettily and frequently changing their water. Plants, though? No chance! I would find a nice sunny spot for them, water them for the first week or two, and then slowly begin neglecting it to death. I used to joke that I could keep my kid alive but keep me far away from plants.
A close friend of mine who loves plants slowly started gifting them to me (despite my reluctance); first, a large cactus for the front door (knowing my penchant for plant neglect), a great first plant for a beginner. Second, a tiny little blue torch cactus, which we kept inside for some time and recently planted in the garden bed, and which has grown threefold in the last few months (and developed some amazingly menacing spikes). Next, a creeping vine for my kitchen, which began quite small in an old wine bottle and we eventually transplanted into a pot, and which has begun wrapping around my windows. Finally, the "queen of the night", a sassy little lady that requires only a bit of sun and water, rarely blooms, and, when it does bloom, only during the night (it has yet to bloom but is still thriving).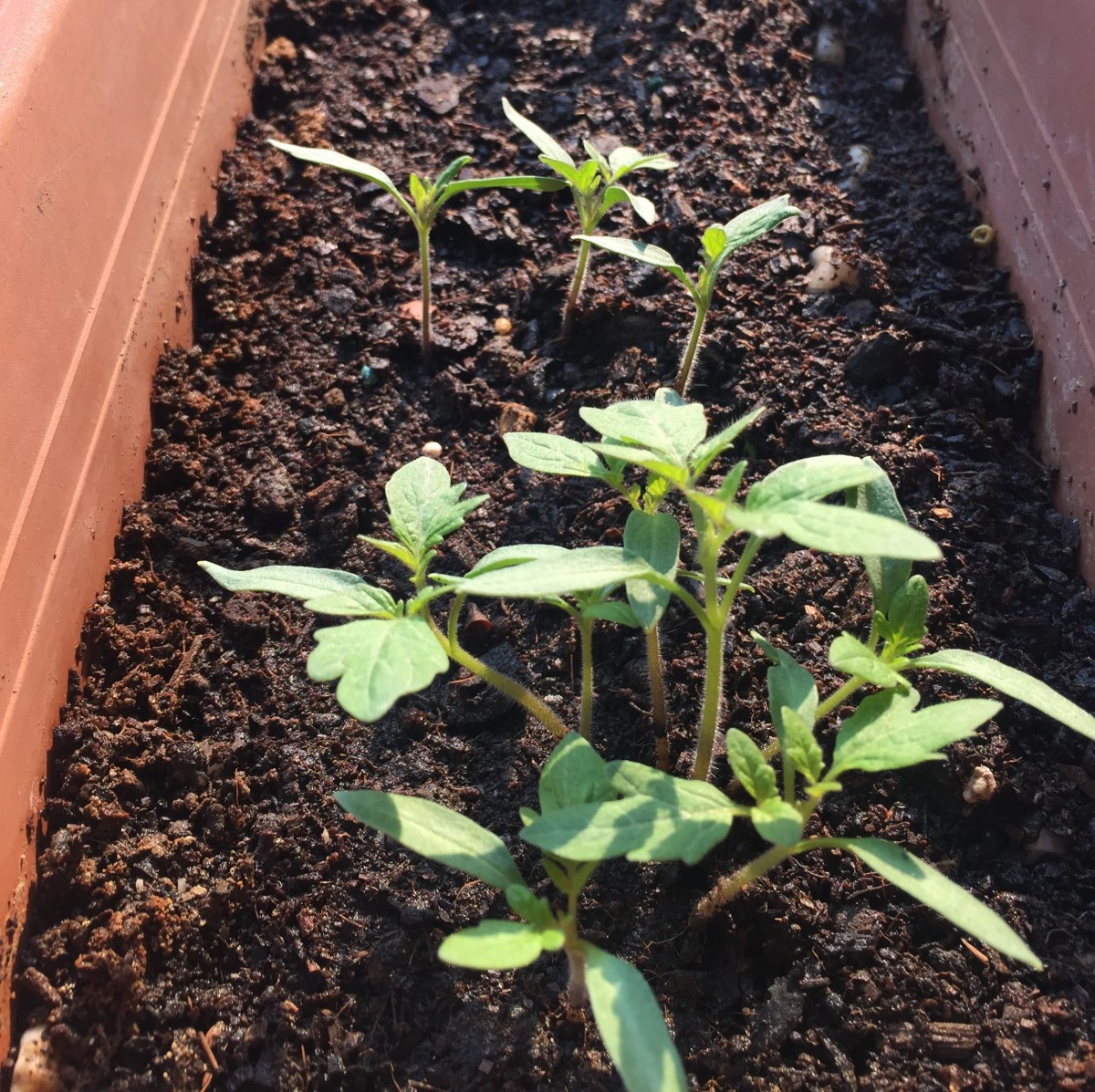 This laid the groundwork for my gardening project; first from falling in love with the plants around my house, then from reflecting on the past few years, when I decided to finally get into a regular yoga practice. I'd always liked yoga, and would do an occasional class here or there, but I started doing YouTube videos at home after my kid's bedtime. Years passed, and slowly I began having favorite poses, gaining more confidence. I began one winter, and with the early nights I was able to see my reflection in the glass doors; over the summer, not so much, but when it was winter again I could really see the difference in poses from just finding the time to practice as often as I could, in small chunks of time, and the other benefits as well, in my patience, my sleep, my breathing. Now I feel pretty competent, and that made me think: if I could learn to do yoga with a little online guidance and plenty of practice, doesn't that mean I could pick up some other cool hobbies too? And how many other people like me are yearning for a new hobby, something to bring them a little bit of variety, a little joy, but feel like it's too late to learn something new? It's not!!! And anyway, what's the worst that can happen?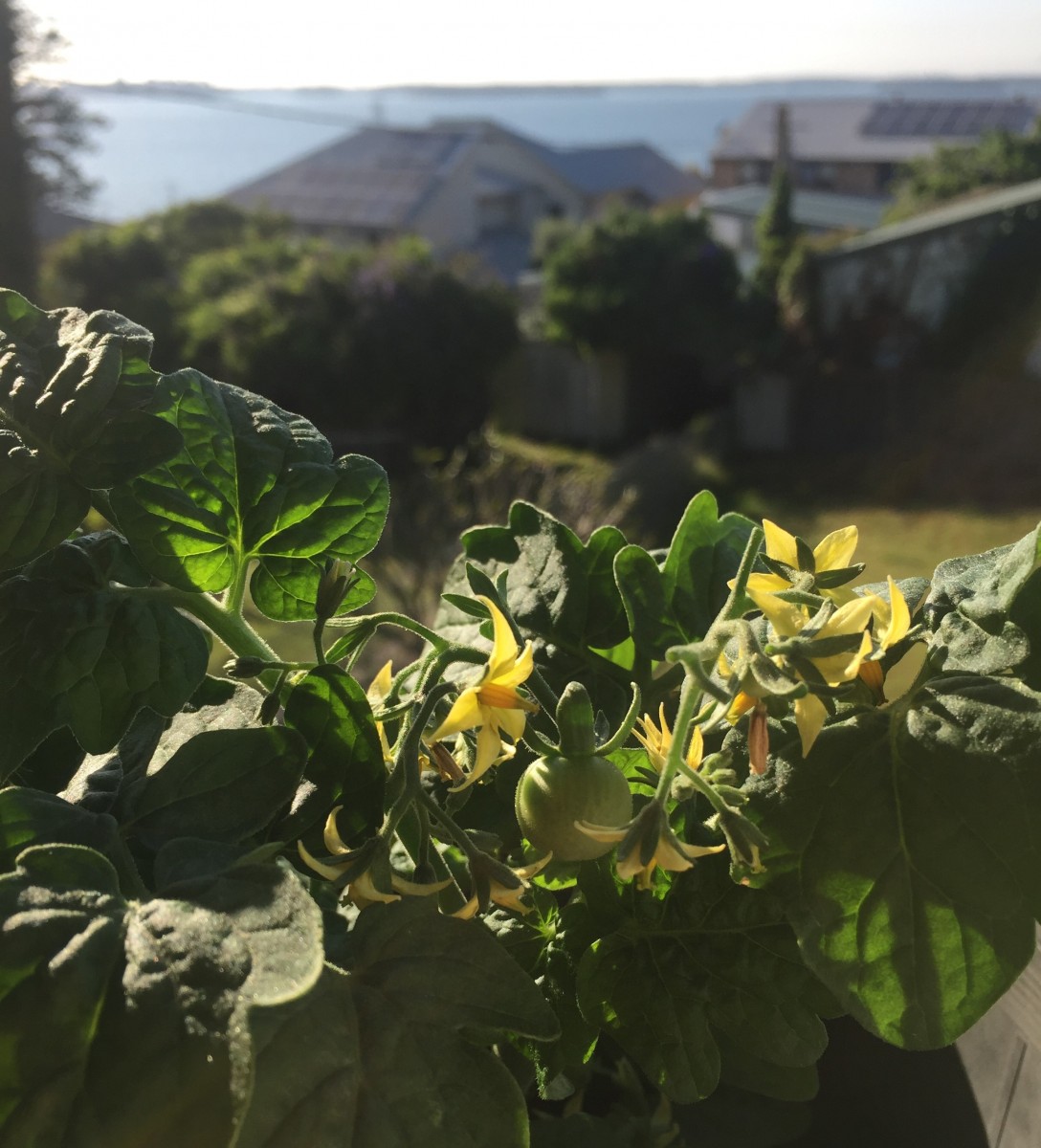 My big, level backyard has a little garden bed down the back where it gets lots of sunlight, which has been WAY overgrown for years. One sunny day last year, I went down there with a friend and started pulling out all the overgrowth. A few months later (this a slow journey!), I had a few hours kid-free, so I went to Bunnings and started buying a few basics: a few different seed varieties, some fertilizer, a couple of pots to start smaller plants on my balcony, a trowel and a small shovel and some gardening gloves. This was my first attempt at planting and growing; a necessary part in learning what was important and worth the time investment (watering!!!!) and what little extras can come with time and experience. Out of this first attempt came some corn (such a joy for me and my daughter watching the stalks grow so tall!), some snow peas, and some tomatoes, and if it weren't for a fat little caterpillar who just devoured my latest tomato plant leaves, we would be getting another tomato crop soon. Although it wasn't the most successful (none of my carrots or lettuce grew), it definitely sparked a love in both me and my kid for putting our hands in the earth, for spending a warm day in the sun weeding and tending to the soil, for watching a seed sprout and grow into something beautiful and, even better, edible! Is there any better feeling that eating some beautiful tomatoes that you grew yourself? My daughter visibly bursts with pride when she has a friend over and takes them out to the balcony to try a few homegrown tomatoes.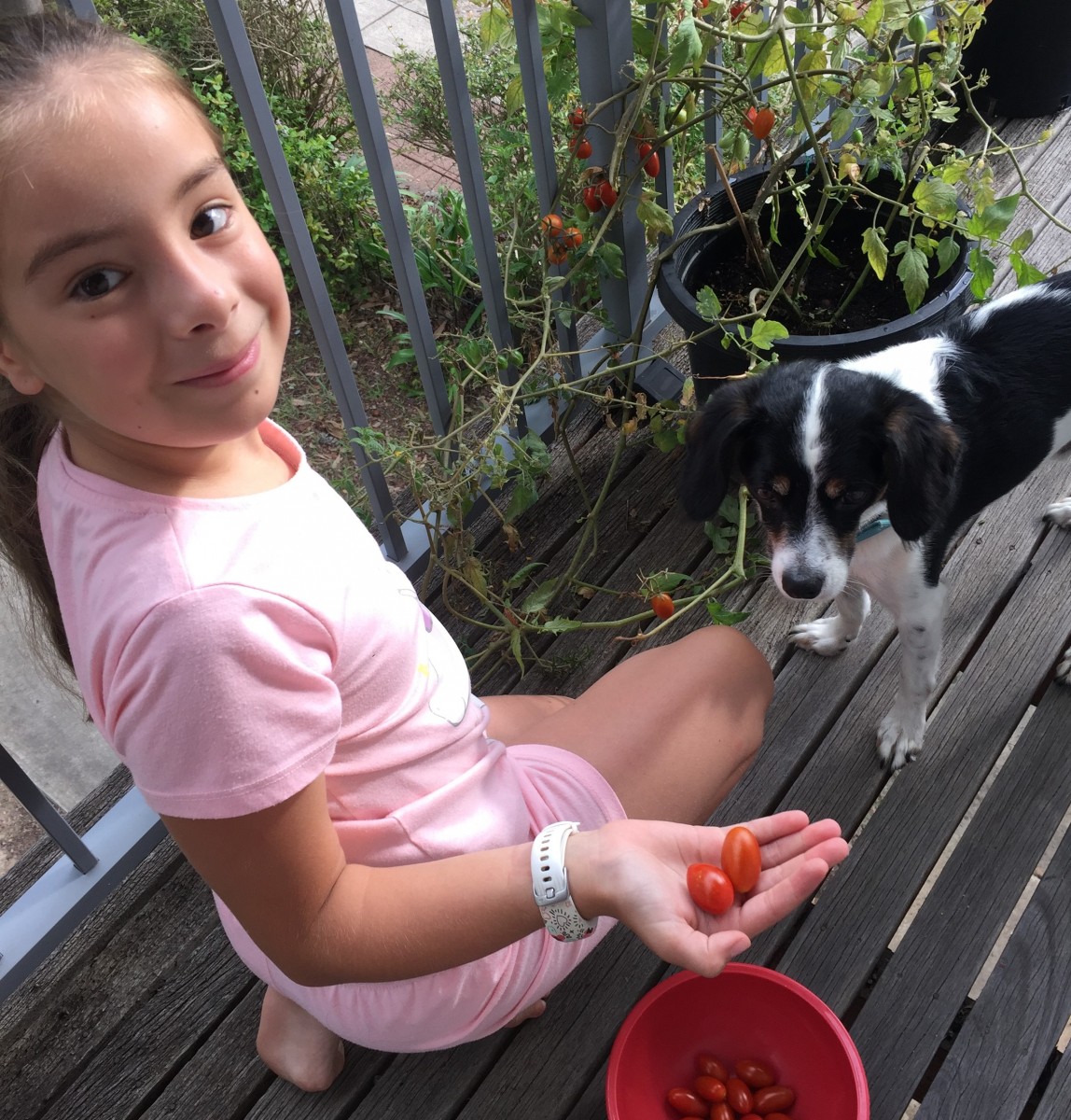 Thus begins my second foray into the world of growing my own vegetables! Of course the tangible rewards are incredible, but besides growing and eating our own veggies, it's been such a beautiful journey of showing my kid how to learn a new skill, that sometimes you don't nail it right away, that sometimes even if nothing grows we have had some quality time together (screen free!), picked up a few new skills, and learned a bit more about our connection to the earth. I've been writing for a little while for Love My Salad (check out my profile here) which is supported by Rijk Zwaan (who are the seed guys in the office next to me), and who have just launched this fantastic seed kit, perfect for a chance at growing a variety of great veggies with high quality seeds. The information sheet helps guide you as to how and when to plant (i.e. pots/ground, winter/summer), and a few weeks ago, me and my kid got outside, prepped our garden bed, and planted some good winter crops – spinach, lettuce, and radishes. "How come we are planting the three things I don't like?!" she asked; a great eater and veggie lover, but she had a point (it's because they're winter crops). So here's hoping the joy of growing our own radishes, picking them, and slicing them thinly in a little salad with a nice dressing will help convert her to the veggies she hasn't come around to yet. Will the radishes grow?? Follow us on our journey to find out! Want to join us on this journey? Check out what comes in the seed kit here!