Green cauliflower! Yes and not just cauliflower, but Romanesco. You can use this versatile 'green, pointy cauliflower' in so many different ways. Bake, steam, wok or briefly blanche to use in a salad. This salad is extra colourful because of the sweet potato and cranberries, and dried seaweed with roasted pecan nuts adds a cool crunch.
Preparation
Cut the sweet potato into cubes and fry in a pan for about 5 minutes until they start to brown slightly. Let cool.
Cut the Romanesco into florets and blanch it for about 5 minutes until al dente.
Mix the sweet potato, Romanesco, cranberries and pecans together in a bowl.
Put the ingredients for the dressing in a medium bowl and blend into a smooth mixture.
Dress the salad just before serving and slice the seaweed into thin strips above the salad as a garnish.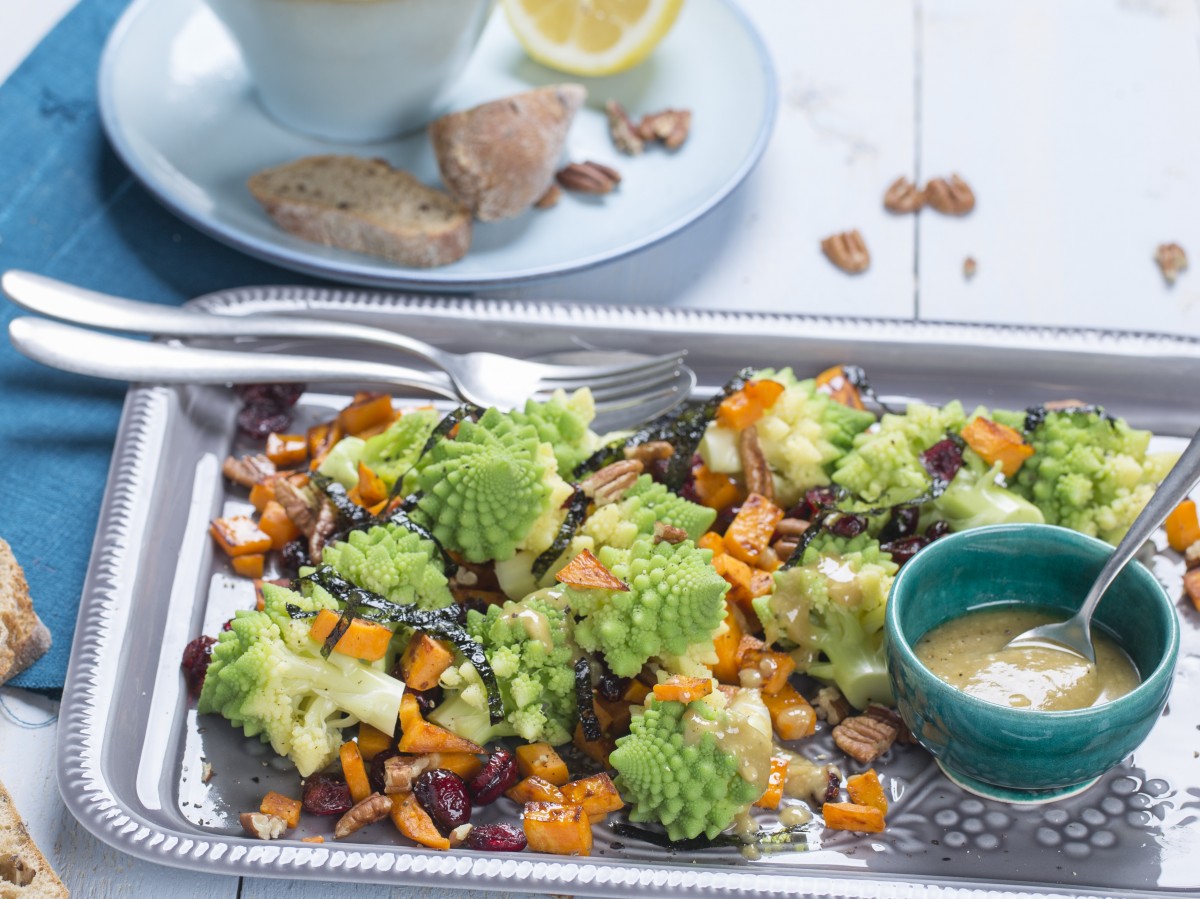 Tips from the author
The pointy "roses" of a Romanesco are also a beautiful addition to a platter or for a little snack with drinks. Make a nice fresh dip and you can take them either raw or baked, super tasty!
Related salads chosen by others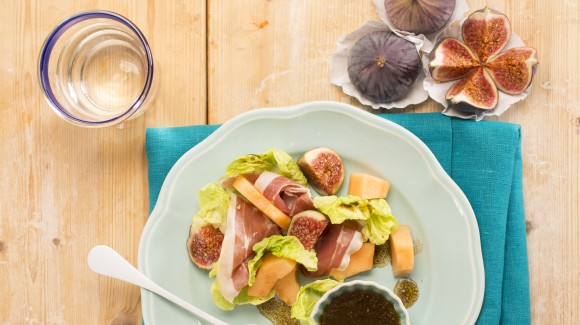 Melon salad with romaine lettuce, figs, prosciutto and balsamic dressing
Average 3 of 5 stars
Baby gem hearts with roasted peppers and anchovy dressing
Average 3 of 5 stars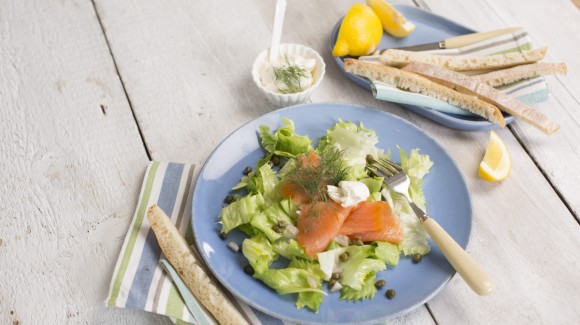 Smoked salmon, endive and caper salad
Average 3 of 5 stars