A melon mousse, refreshing and suprising!
Preparation
Leave gelatin sheets for 5 minutes in cold water.
Cut melon in cubes and blender until you will get a smooth sauce.
Warm the lemon juice in a sauce pan and stir in the gelatin sheets until they melt. Add this mixture to the melon sauce.
Mix the sugar with cream and use a blender or hand mixer to make whipped cream of it, when ready add this gently to the melon mixture.
Divide the melon mixture in 4 bowls or glaces and leave for at least 3 hours in the fridge.
Serve with little melon cubes and strips of mint leaves.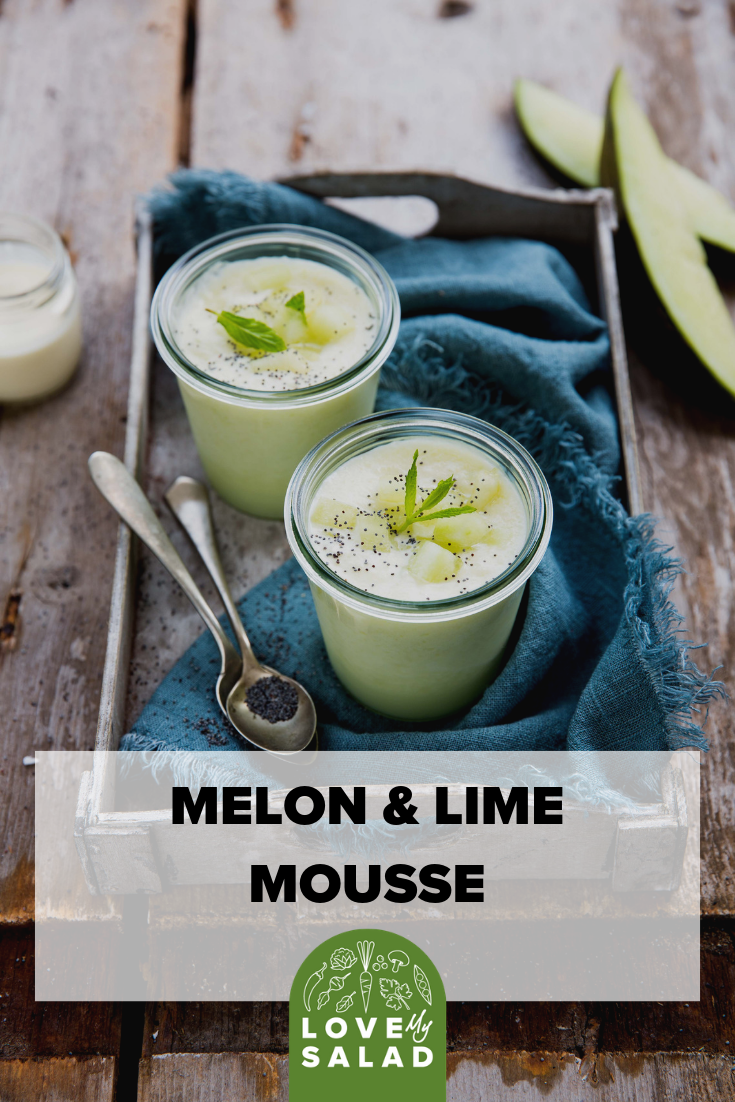 Related salads chosen by others
Melon salad with feta and roasted pumpkin seeds
Average 3 of 5 stars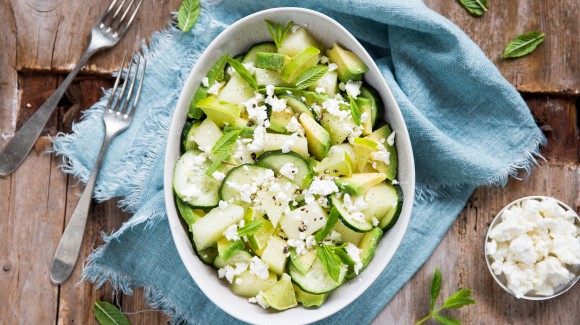 Salad with melon, avocado and cucumber
Average 3 of 5 stars
Piel de Sapo melon with Serrano ham
Average 3 of 5 stars