Kale is a versatile vegetable that can be added to stew or turned in to a crispy chip, and it's also delicious in a salad. This salad has the sweetness of cranberries and a fresh hit with a dressing of mint and lemon.
Preparation
Rinse the quinoa and cook according to the instructions on the package.
If you want to lessen the stiffness of the kale, briefly saute the kale in a hot pan.
Pick the leaves off the mint and finely chop them.
Mix the quinoa (hot or cold) with kale, mint and cranberries.
Season with a dash of olive oil, juice from half a lemon and some salt and pepper.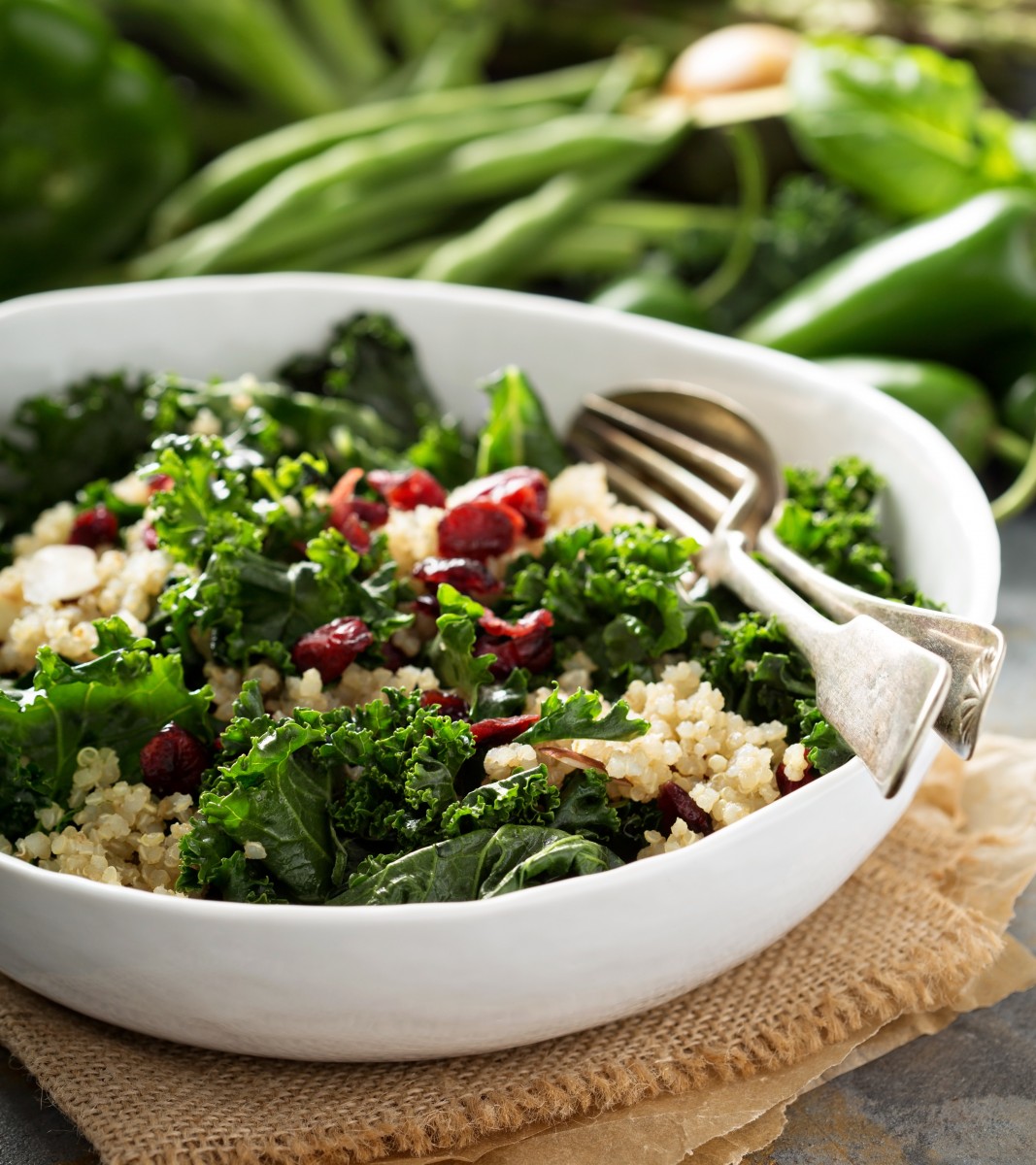 Tips from the author
For a bit of crunch, add some roasted almond shavings.
Related salads chosen by others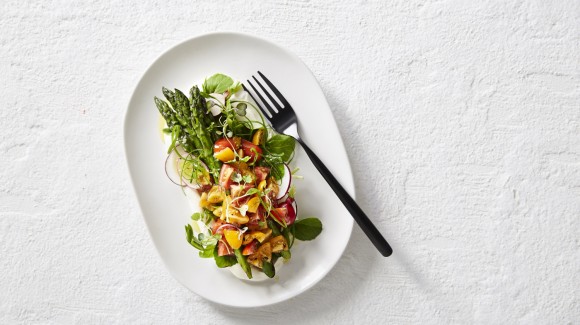 Perino and asparagus plate
Average 3 of 5 stars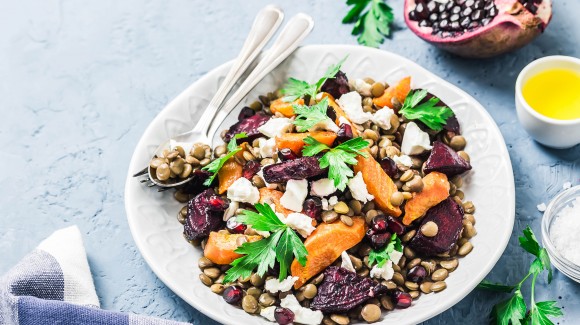 Roasted beetroot and carrot lentil salad
Average 3 of 5 stars
Mini aubergine pizzas with cherry tomatoes, mozzarella and basil
Average 3 of 5 stars