You'll always feel like having lunch with this vegetable-packed winter sandwich. Kale doesn't have to disappear in a stew - with avocado and radish it's the perfect combination on a sanga. Then again, why wait for lunch? You can also have it for breakfast!
Preparation
Cut the avocado in half and scoop the flesh from one half. Mash with salt and pepper. Cut the other half into slices and remove slices from skin.
Wash the radishes and slice thinly.
Spread two thick slices of bread with the avocado mousse and place the slices of avocado on top. Top with kale and radish.
Sprinkle chilli flakes over the sandwiches.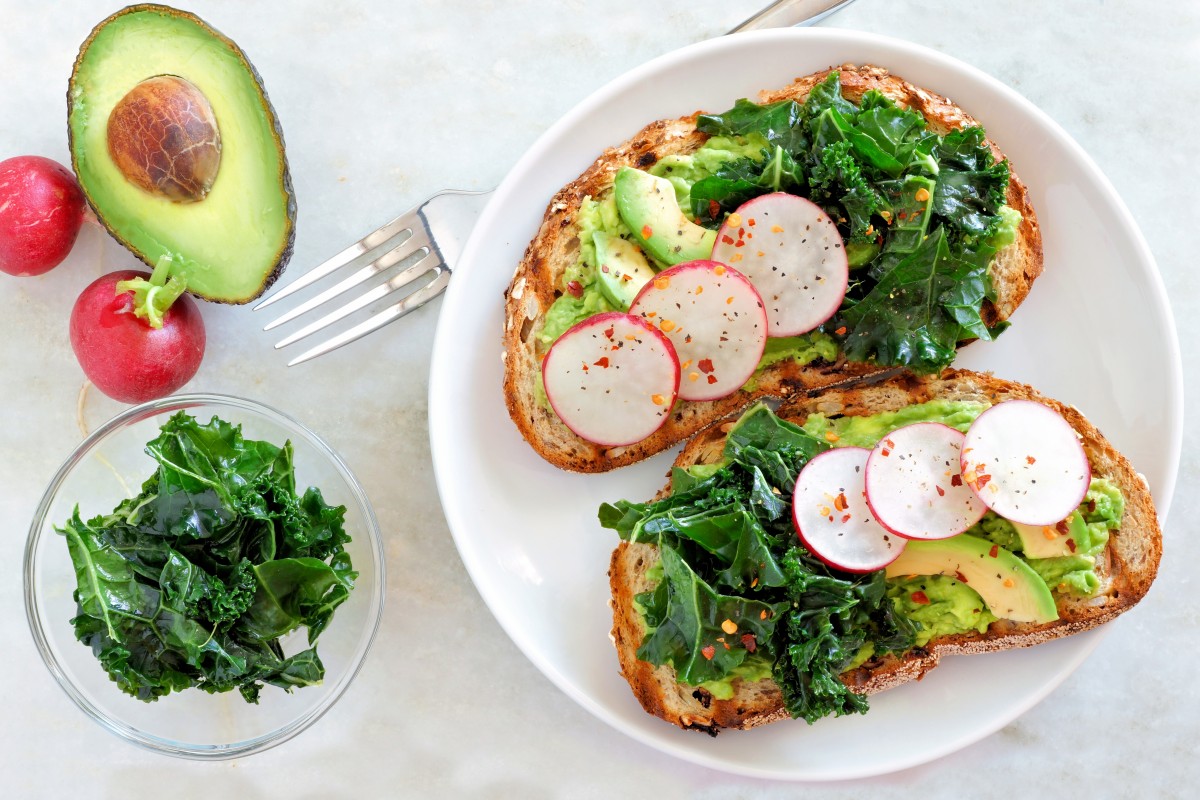 Tips from the author
You can also use a softer, baby kale in place of shredding the larger leaf kale.