Revitalise and lift your energy levels or relax and unwind with this soothing snacking salad combination. Looking at the ingredients, you might think your're reading a juice menu. But trust me, this combination of ginger, apple and celery with a touch of tropical spice is a great way to "eat your juice".
Preparation
Core and thinly slice the apple and finely chop the celery. Add to the salad plate or bowl.
Grate the ginger and lime zest over the salad, top with raisins and dessicated coconut.
For the dressing, whisk together the coconut water, brown sugar and lime juice in a small container. Drizzle over the salad.
Related salads chosen by others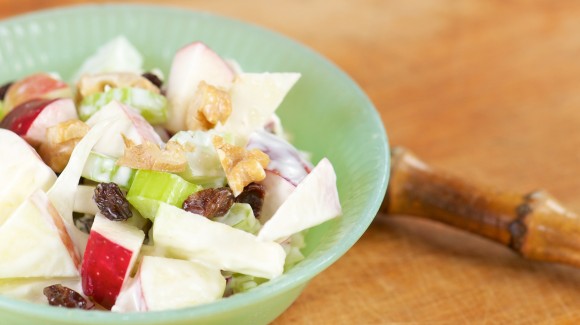 Mexican family salad with apple and celery
Average 3 of 5 stars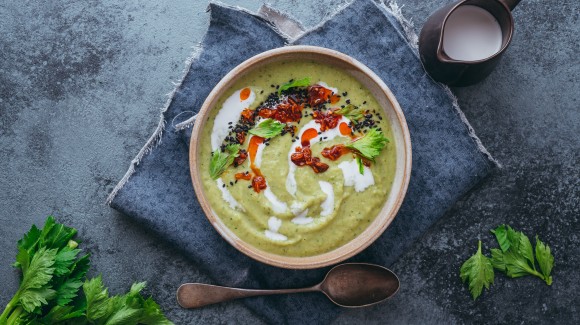 Celery soup with courgette and chilli oil
Average 4 of 5 stars
Celery inspired smoothies
Average 3 of 5 stars