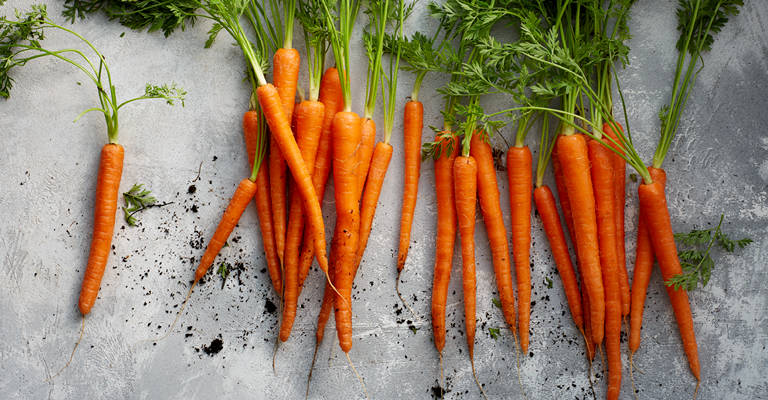 Where do tomatoes come from?
A glossy, red and juicy tomato is a product of love. Behind every tomato plant, there are dedicated growers, tending to the plant's every need, ensuring the fruits are produced to the highest and most delicious standard.
Ray Nutt is a Grower Manager for Costa Tomatoes, and has worked with tomatoes for more than a decade. His favourite thing to do is produce Large Truss and Cocktail tomatoes for Australian consumers.
Ray shares the journey of our tomatoes before they make their way onto your plate.
---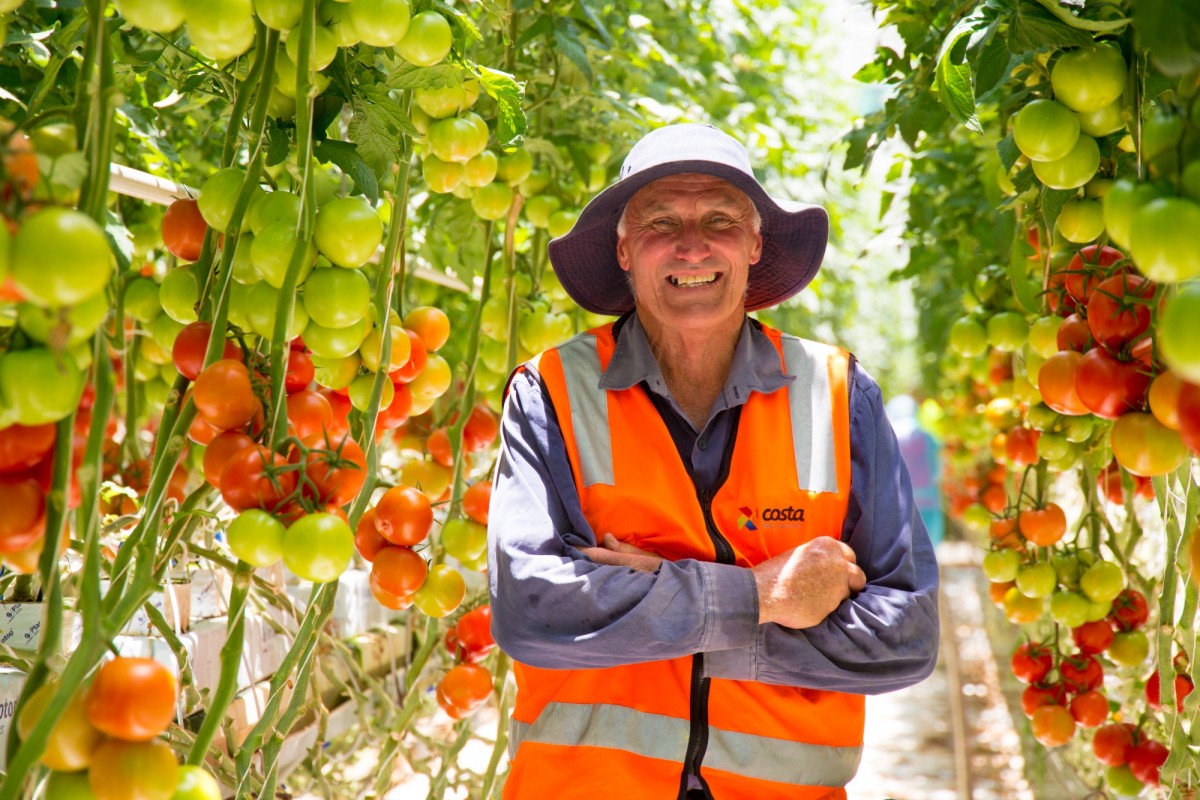 Growing the different types of tomatoes can be challenging in Australia's changing weather, but it's really exciting and rewarding to be able to do it well. As one of the glasshouse supervisors, I keep a close eye on the crop at all times. It's amazing to see a tomato glasshouse with snow all around it but know that the plants inside are very healthy.
We run an environmentally friendly operation. Efficient use of fertiliser and water and the use integrated pest management (where we use plant friendly insects to ward off the less-friendly ones) means we use minimal pesticides. Our tomatoes are fed with fresh rainwater captured from the roofs of our glasshouses, and are grown with the assistance of the latest technology, which harnesses both the clear natural sunlight and moderate temperatures of the Guyra region, New South Wales, where we are located.
Our tomatoes are grown in rockwool, which is a wool fibre created by heating basalt rock to 15000°C, spun into threads and condensed into blocks that can be used as substrate. The rockwool is great at retaining nutrients and water. After use in our glasshouse, the rockwool is mulched and reused to improve and enrich other soils.
During warmer seasons, the plants are watered up to 40 times a day and in colder seasons around 20 times. Each time watering takes place the plants receive the exact nutrients needed for them to grow based on the time of day, or their particular stage of development.
These are the steps for growing Costa tomatoes:
Germination of the tomato plant, (the process by which a plant grows from a seed) takes place in our on-site built-for-purpose Nursery, and the seedlings are planted out into the glasshouses at approximately 50 days old. Each plant takes between 10 and 12 weeks to mature and bear fruit, and each plant is grown for 48 weeks of the year before being replaced.
Every second day the flowers are pollinated by hand to ensure the best quality fruits are set. Each week the individual plants are trained to a string and the trusses and stems are pruned to ensure even growth and distribution of energy throughout the plant.
Each week the plants are lowered and spaced by hand to ensure even distribution of light to each plant and to allow harvesting to occur at ground level. The leaves around the ripening truss are removed to make harvesting easier.
Harvesting occurs five days a week. When all the fruit on one truss have colour it's time for our growers to harvest that truss. The plants continue to produce one new truss and grow 20cm per week. This keeps the plants at the same size because the distance between each truss that is harvested is also 20cm. Plants become around 12.5 metres long and will give about 37 trusses in one year.
Once harvested / picked the tomatoes are packed and shipped to customers.
Growing good quality fruit all year around as the weather changes is quite a challenge, but I love what I do. It's a privilege to grow tomatoes for Australian consumers.
Finally, here's my tips for enjoying tomatoes:
Eat your tomatoes when they're fresh, and don't store them in the refrigerator
Encourage children to eat vegetables by having tomatoes available for snacking at all times