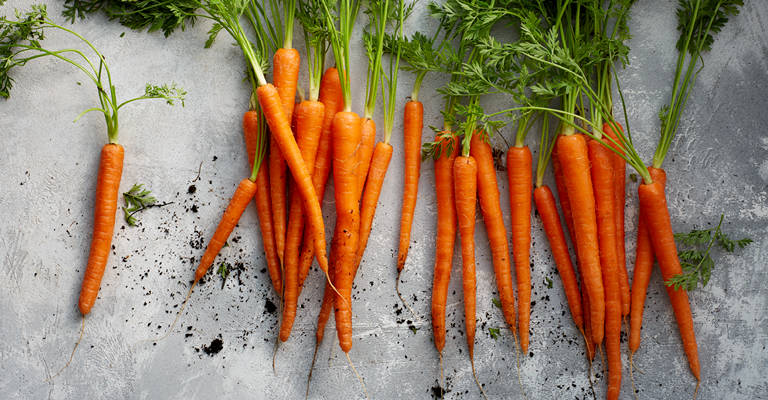 Organic farming with a passion for biodiversity
Organic food has been gaining popularity in the UK for a few years now. Even in economically challenging times, the organic market still rose slightly (1.6%) in 2022. In addition to farmers' markets and organic supermarkets, many organic products are sold through meal kits. Colin and Ben Andrews, father and son, and the fourth generation of Broadward Hall Farm, are suppliers of the well-known organic meal kits, Abel and Cole. Broadward Hall Farm is in Herefordshire, in the middle of the country. A strategically good place from which to supply the entire country with their organic lettuce and cabbage. We visited the Andrews family at the farm they share with a bunch of animals including five Jack Russells, 200 cows, and two horses.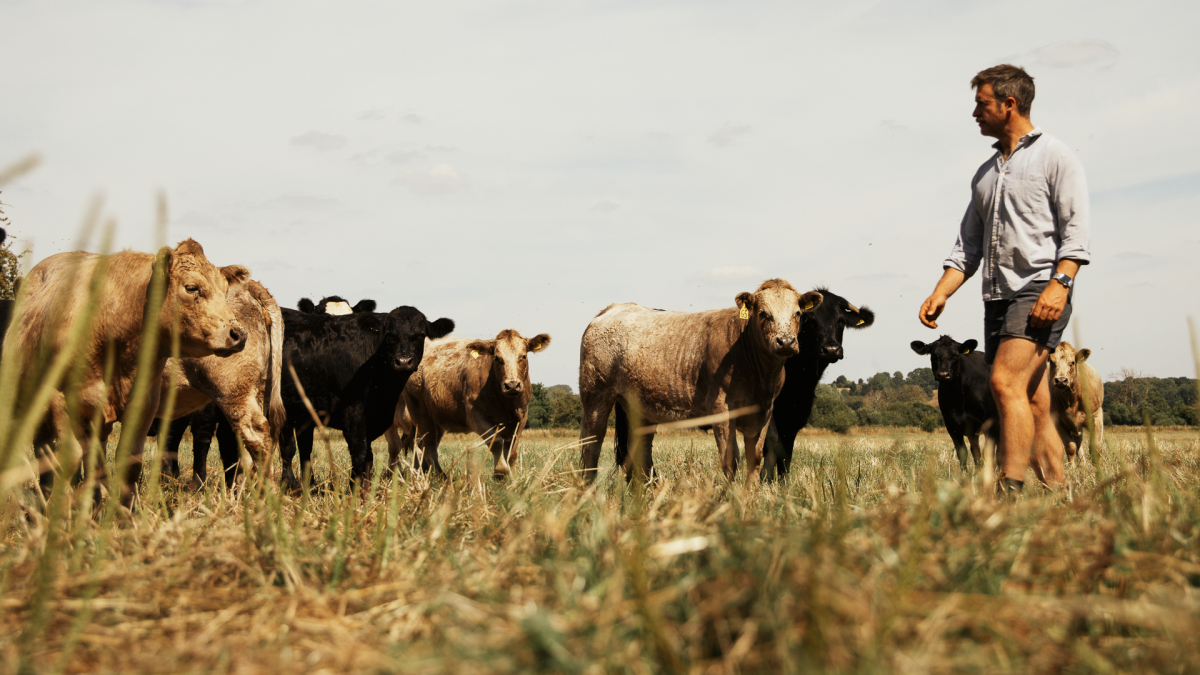 Organic a logical step
The company switched to organic farming 20 years ago. According to Ben it was a logical step, as it didn't take much to go completely organic. The farm already had a diversity of products, such as cereals, beef, lettuce, and cabbage, and they were using cow manure to fertilise crops. What was less obvious, was Ben joining the family business. After high school, he moved to the capital, London, to study and work. However, while studying food and drink marketing, he realised how little people knew about nutrition and where food comes from. Now that he works on the farm, he contributes to healthy food production while respecting nature.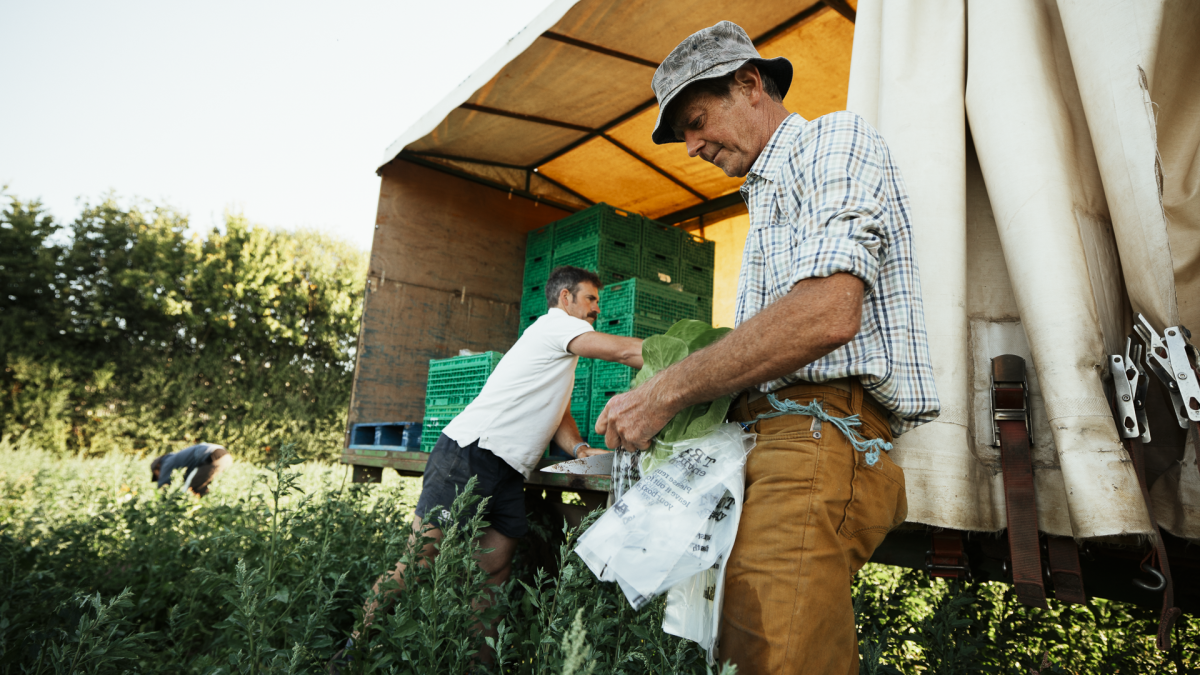 Variety of produce
Ben grows all kinds of specialty vegetables: yellow cauliflower, purple kohlrabi, kale, and beautiful heads of lettuce. A feast for the eyes and stomach. It is quite common for organic farmers to grow multiple crops. This has a function. Crop varieties are rotated between different plots, making it hard for plant diseases to settle or expand in the soil thus ensuring healthy quality soil. So, in organic farming, you will rarely find a farm growing only one crop.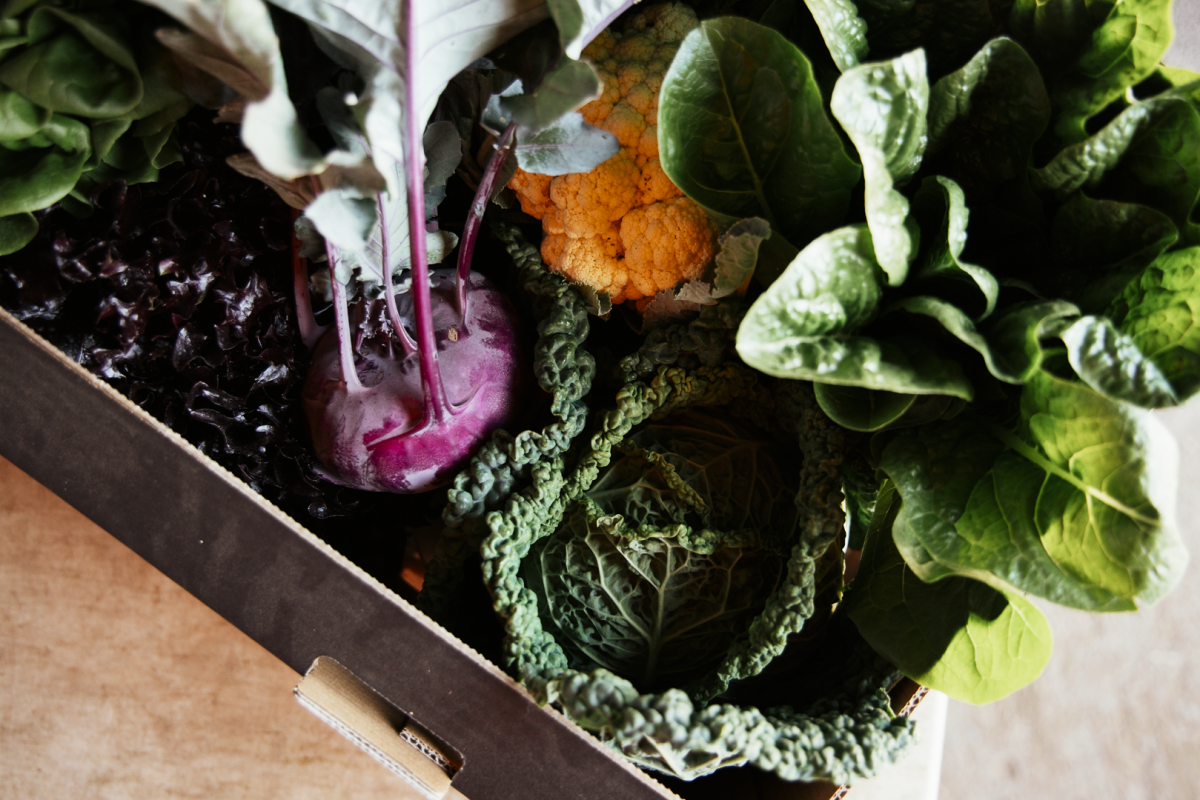 Weeds don't exist in organic farming
Ben has a small, dedicated team with whom he runs the farm. We get up extra early to join the harvest. It's fun and it feels like a real team effort, with father Colin also coming along. They start harvesting lettuce. In the field, you can tell that it is organic farming as there are weeds growing between the lettuces. Actually, weeds don't exist in organic farming. They're just plants growing in the wrong place. In agricultural fields, weeds can take away water, light, and nutrients from the crops being grown. Ben's weeds would have to be removed manually in this case, but he doesn't want to do that to his team and as long as the heads of lettuce remain of excellent quality and nothing is lacking, he leaves the weeds alone. Are you aware that in organic farming no unnatural means are used to obtain pristine soil quality? For instance, artificial fertilisers are not used, which is better for the climate because of the energy required to produce them. In addition, no synthetic crop protection products are used, which is better for nature and soil quality, because pesticides can be harmful to soil biodiversity.
Lending nature a helping hand
Ben's passion for nature is evident in everything he does. In his flower-testing garden, he grows all kinds of flowers that do especially well as dried flowers, because Ben doesn't like waste. How lovely is the idea that a dried flower is more sustainable than a bunch of fresh flowers? In addition, he has planted beautiful sunflower beds to attract pollinating bees and bumblebees. Ben also says that he enjoys the greenfinches that fly around his fields and feast on sunflower seeds. They are so used to him that he can take beautiful photos of them.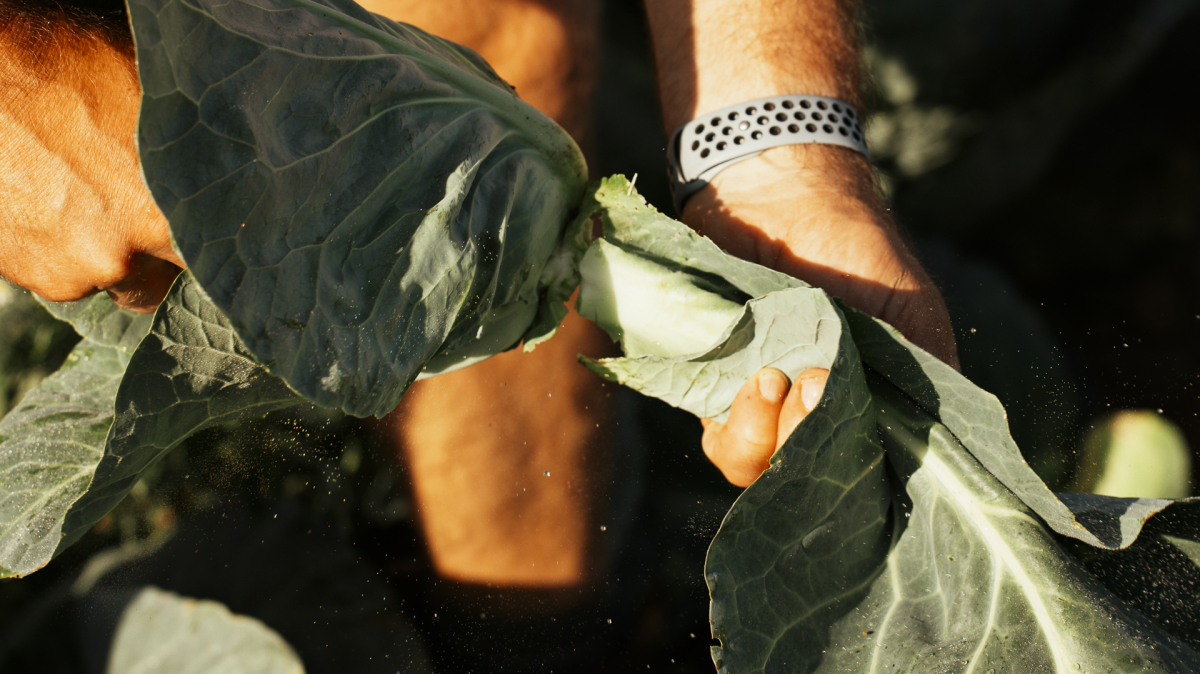 By working with nature and practising ecologically sustainable farming, organic growers create an environment that benefits the natural world and biodiversity. By choosing organic food, you indirectly support wildlife such as butterflies, bees, and birds, which are abundantly present at Ben's farm.