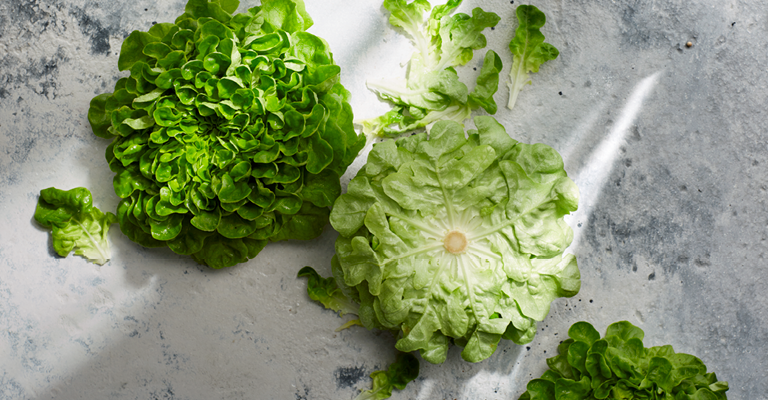 Flavour on tap with home grown mint
What salad ingredient has a prominent and secure position in most people's gardens and is used just as much in winter as it is in the warmer months of summer?
I started thinking about this over the weekend while picking mint leaves from the garden to melt into jelly and sauce for our dinner of lamb roast; pure comfort in the grip of winter. I realised that I would normally be out there in summer, harvesting the mint to accompany ice blocks for a refreshing drink.
On that note, have you ever thought of combining the two to make mint ice blocks? Just remove the stems of the mint and put the leaves into each compartment of an ice cube tray before topping with water and freezing.
Back to the succulent lamb roast, mouth-watering winter salads (check out Love My Salad's cauliflower, almond and mint salad), irresistible chocolate mint mousse and those cold winter nights...if you want a warm drink but want to reduce your intake of tannin and caffeine, just add a few fresh mint leaves to your teapot. And how cool is this! Mint is effective in providing short term relief for sore throats as well as muscle aches and pains. Its menthol component is also extremely helpful in repelling mosquitoes; even ants and mice!
I recommend planting your mint in a pot and giving it prime position on the kitchen window sill; protecting the leaves from those frosty winter mornings while giving them the sun they need to flourish and flavour. There's no questioning the convenience of having your herbs only an arm-reach away while cooking up a storm in the kitchen. Plus you will have the added benefit of protection against those unwanted pets mentioned above – I thought that would be all the incentive you needed!
Enjoy your salads! Louise.
Join Louise on a journey through the seasons with salad ingredients, old traditions and popular, exotic or unusual vegetables. From Paddock to Plate founder, author, food writer, radio journalist & yoga teacher.