Fancy a spicy pickle that combines perfectly with Oriental flavours? Then choose this fresh, spicy and quick pickled carrots recipe, made from red onions, ginger, lemongrass, and coriander. Easy to make, packed with flavour, and delicious with all kinds of dishes. Want to spice up your pickles? Add half a teaspoon of chilli flakes and you have not only a fresh and flavoursome pickle, but one that is lightly spicy. Try it!
Preparation
Heat the vinegar together with the sugar and salt in a saucepan until the sugar has dissolved.
Peel the carrots and slice as thinly as possible. Cut the red onions into thin, half rings. Peel the ginger and cut into small pieces. Crush the lemongrass and cut into pieces.
Put the carrots, onion, ginger, and lemongrass together with the coriander seeds and chilli flakes in the preserving jar. Then pour the vinegar over this. If necessary, top up the jar with water until all the vegetables are submerged.
Let cool with the lid loosely on and then close the lid. Place in the fridge. You can keep the pickle for about a week. And there you go, your pickled carrots are ready to be served.
Related salads chosen by others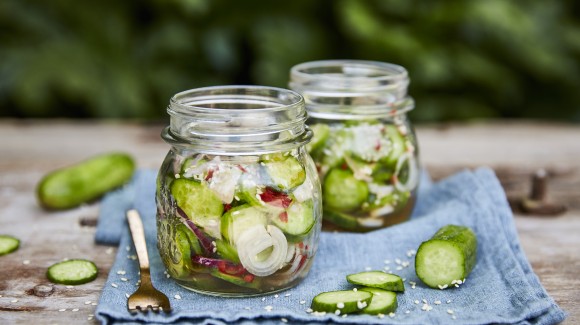 Sweet pickle relish with cucumber
Average 3 of 5 stars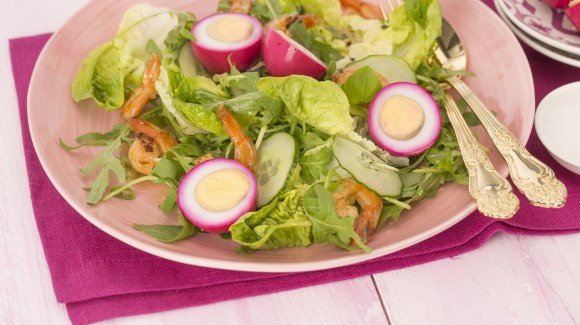 Fuchsia red beet pickled eggs
Average 3 of 5 stars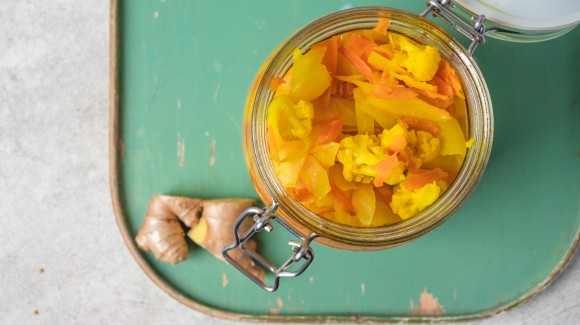 Mixed pickle with fresh vegetables
Average 3 of 5 stars