Poké bowls are still all the rage, and we get why. They are easy to make, healthy, super tasty and you can create endless variations. Did you know that poké bowls originate from Hawaii? That's why we think the new tropical Tatayoyo pepper is perfect for a poké bowl. We combine salmon, mango cubes, and seaweed for super deliciousness in one bowl.
Preparation
Prepare the sushi rice according to the instructions on the package.
Divide the rice evenly between 4 bowls.
Cut the peppers in half and remove the seeds. Divide between the bowls.
Divide the wakame salad over it.
Now cut the salmon into strips and the mango into equal cubes and place on top of the wakame salad.
Drizzle each bowl with the sesame dressing.
Now sprinkle a teaspoon of furikake on each poké bowl and serve together with light soy sauce.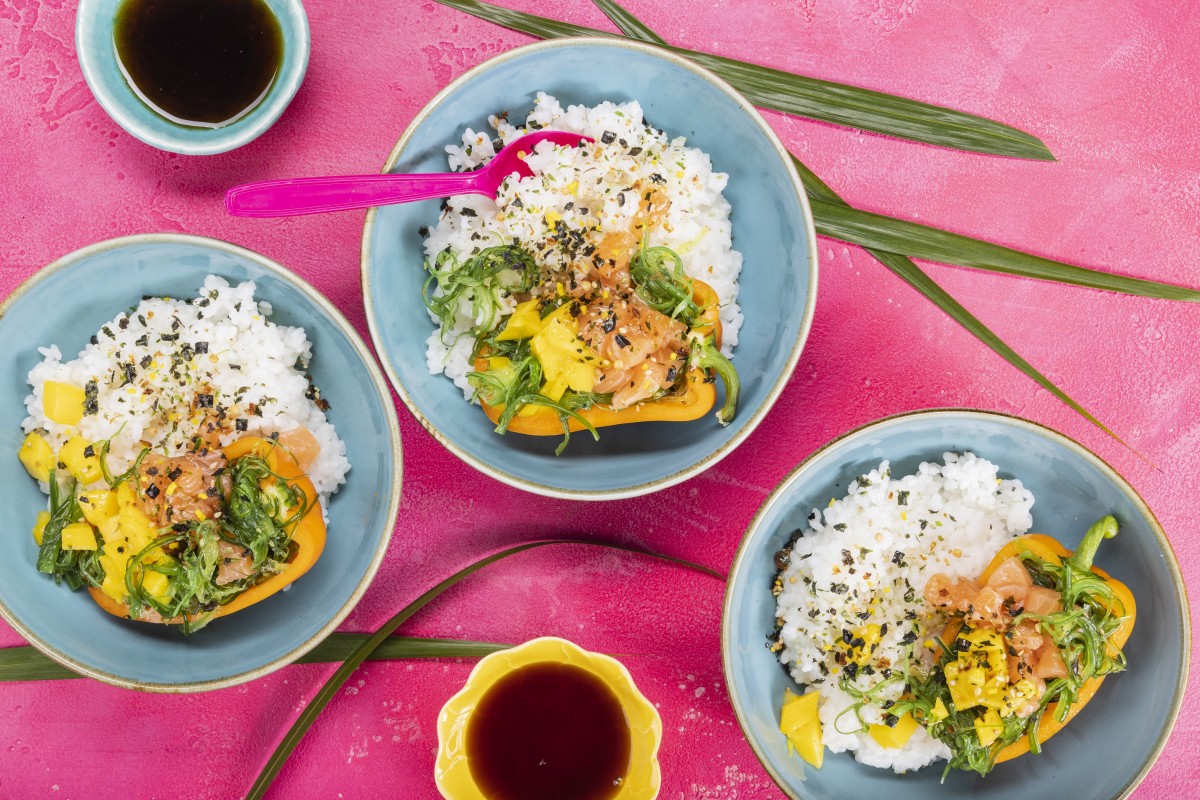 Tips from the author
The Tatatyoyo pepper is a small pepper with a tropical flavour. It has a special flavour, similar to papaya, which is definitely worth a try. If you can not find tatayoyo peppers in your grocery store, replace them with general peppers or baby peppers.