In the past it was difficult for me to make the most of aubergines. I didn't know what to do with them apart from cooking them grilled or fried. But for some time I have turned into «miss aubergine», I make them in the oven, in pâté, sauces... and, as today I show you, in a aubergine and sunflower seeds cream. I love this vegetable!
Preparation
Preheat the oven to 200ºC.
In the meantime cut the aubergines longitudinally in the middle, put them right way up over an oven tray, make them deep cuts (without reaching the skin) in diamond shape and add them a bit of salt, pepper and oil.
Turn down the temperature of the oven to 170º, put the aubergines and bake them for 45 minutes approximately. Later take out the aubergines and leave them to cool until they don't burn.
10 minutes before taking out the aubergines from the oven we can put in a saucepan the filtered water, the sea water, the wine and the mint. Boil and simmer during 3 minutes.
Put the sesame in a food processor (or powerful blender) and make powder. On this, empty the flesh of the aubergines scratching with a spoon until being only the skin. Add the peeled garlic, the juice of lemon, the sunflower seeds and the hot content from the saucepan (water, wine and mint).
Whisk powerfully during 2 minutes and our cream is already ready.
Serve in bowls and decorate with sunflower seeds and some small leaves of mint.
Enjoy!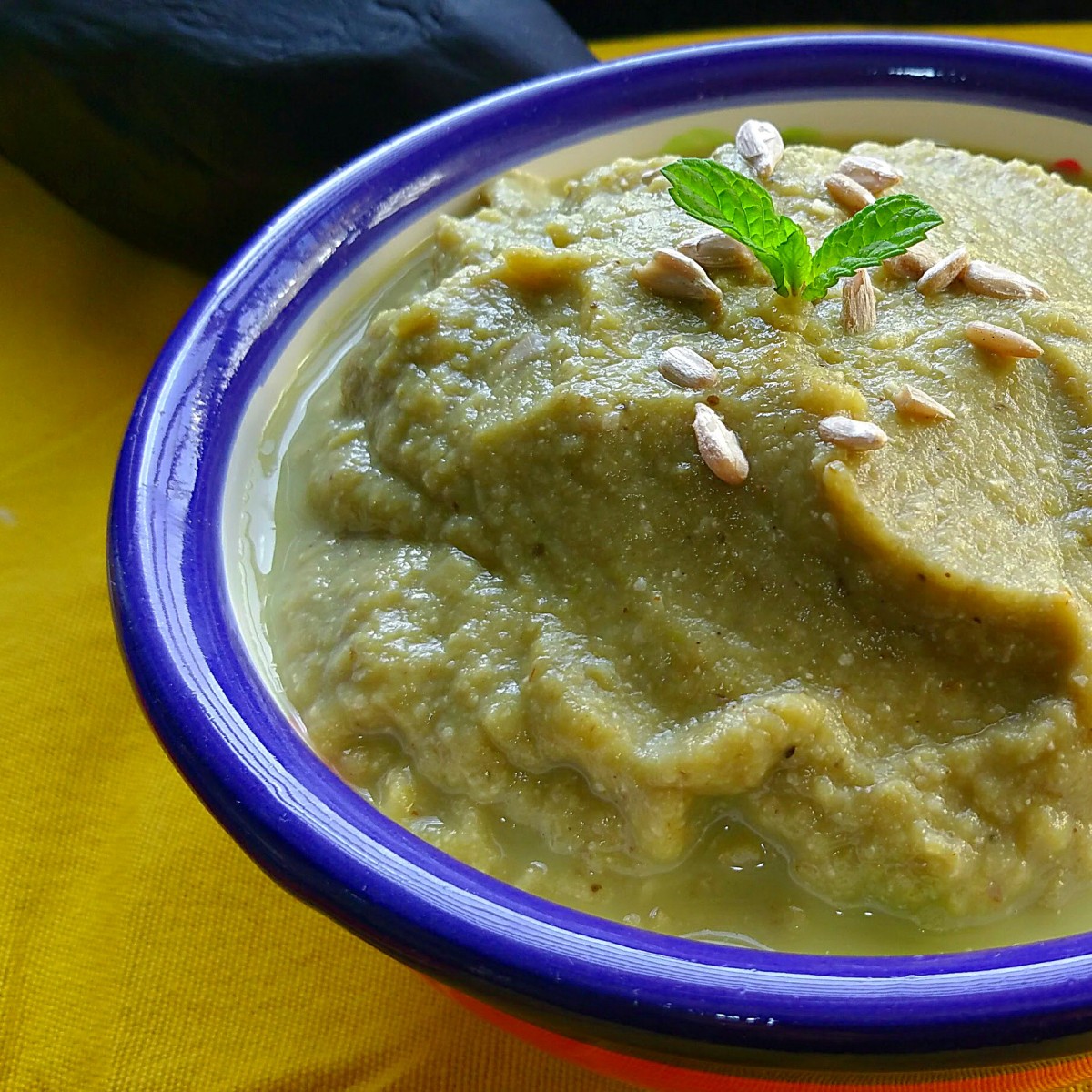 Tips from the author
A different way of making a cream... Cooking deconstruction!