Butterhead lettuce
To keep your leavy greens fresh and green, keep your washed and dried greens in a plastic bag. And here's the twist: before sealing it up, blow a little puff of air into the bag. It will keep your greens green and fresh all week long!
Grilling vegetables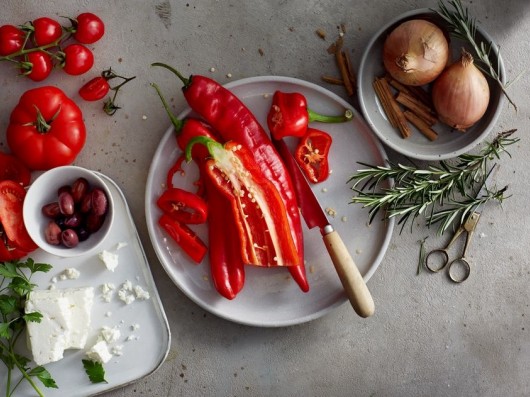 Sweet pointed peppers are great for grilling on the BBQ during summer. Use skewers or a grill basket to prevent small chunks of vegetables from falling through the grate. Remember to soak bamboo skewers for 30 or more minutes before using to prevent them from burning.
Onions in Salads? Soak them in water first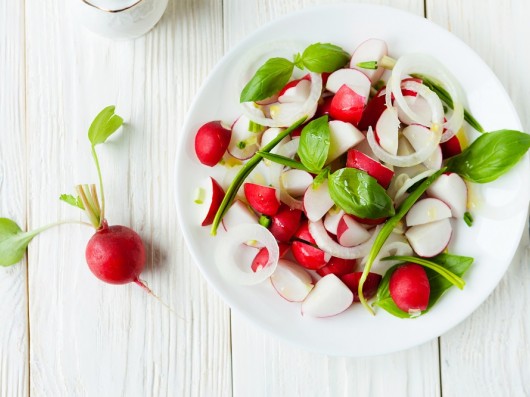 To decrease the sharp aftertaste of onions in salads, soak onion rings in ice water for 10 minutes before use. It's a trick restaurants use, and it really works!
Tomatoes in the fridge?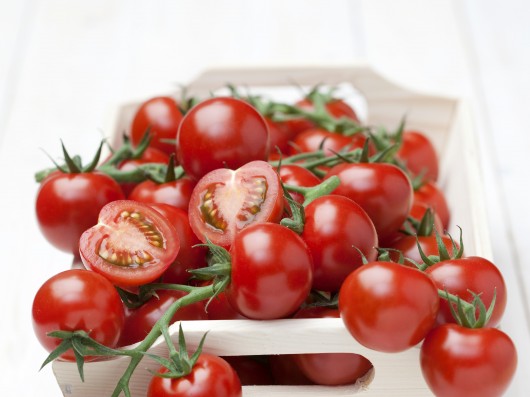 The fridge is not the ideal place to store tomatoes. The flavour will be negatively affected. They'll still be good for cooking, but not the best for eating fresh. Instead store them on your counter (not in direct sunlight) and enjoy them when they're ripe.
Natural sweetness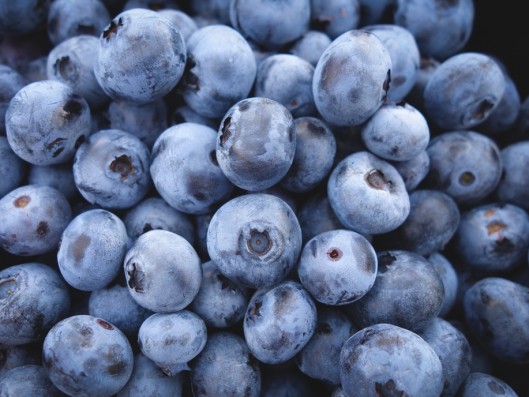 Perk your greens up with a touch of natural sweetness. Adding pear, berries, apple or mango is a good start.
Do you like garlic in your salad?
Try rubbing the salad bowl with a clove of garlic. The result: a pleasant background note of garlic infused throughout the salad.