This smooth soup blends the hearty flavours of zucchini, garlic and creamy Greek yoghurt. Substitute the chicken broth with vegetable broth for a vegetarian option and leave out the shrimp and add some shaved Parmesan cheese instead.
Preparation
Heat in a large saucepan some olive oil. When it's hot add the onion and garlic and cook for about 3 minutes, or until the onion becomes translucent.
Add the diced zucchini and cook for 10 more minutes. Add the broth and bring to a simmer for about 10 - 15 minutes.
Let cool slightly, add the Greek yohgurt and cilantro, then blend with an immersion blender until creamy, or transfer to a standing blender to puree. Bring to taste with pepper and salt if needed.
In the meanwhile, fry the shrimp in a little bit of olive oil untill they get a beautiful orange colour.
Divide soup among bowls. Top each with shrimp, dividing equally.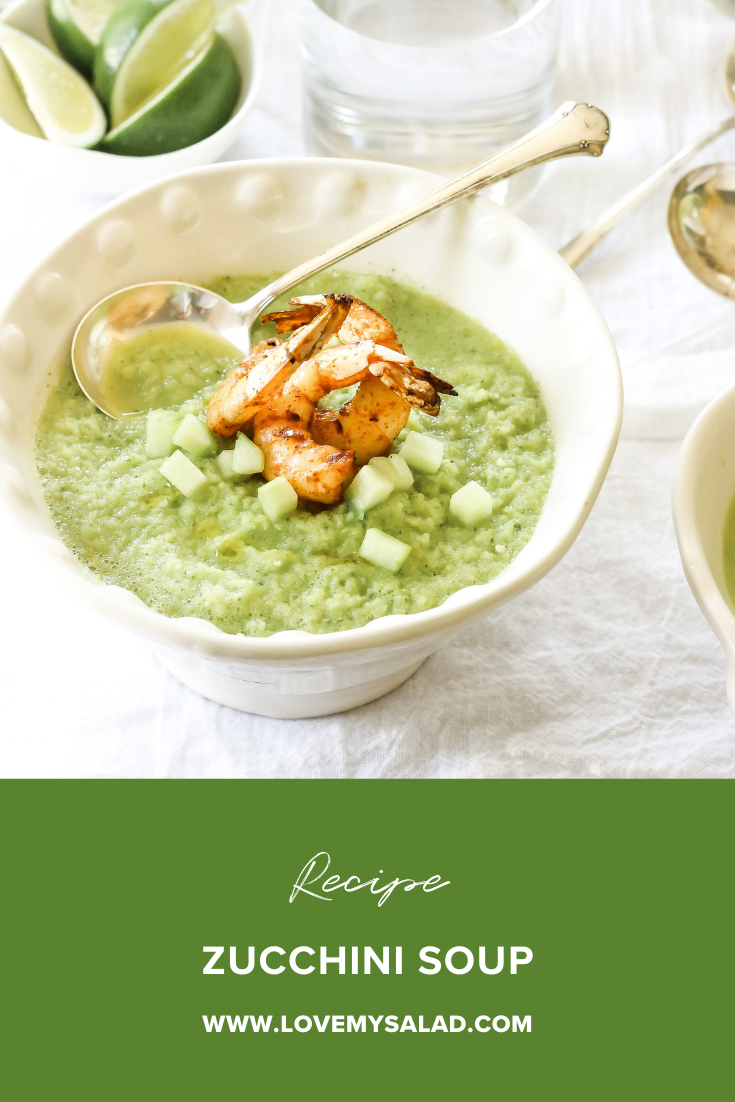 Related salads chosen by others
Leek and potato soup
Average 3 of 5 stars
Egyptian Molokhia
Average 4 of 5 stars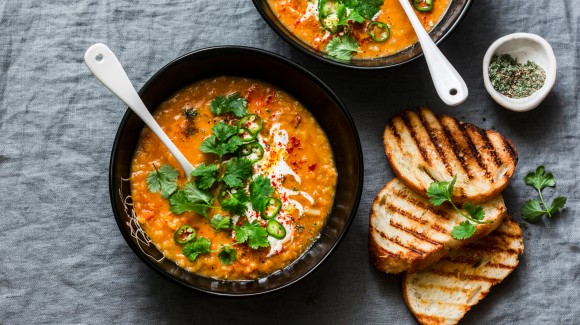 Lebanese lentil soup
Average 3 of 5 stars