These mouth-watering witlof (or chicory) boats are perfect for a tropical party. They look pretty, taste wonderful and are easy to make, share and enjoy.
Preparation
In a large bowl, combine the shrimps, olive oil, garlic. Season with cayenne pepper. Stand for 30 minutes to marinate.
Cut the tomatoes, and avocado into small cubes. Chop the onion.
In a separate bowl prepare the salsa by combining the tomato, avocado and onion with the dressing ingredients.
Cut the base of the witlof and fill the witlof "boats" with the salsa.
Meanwhile, panfry the shrimps for 5 minutes.
To serve: Top the witlof boats with the shrimps and arrange on a sharing plate.
Tips from the author
Witlof is also known as Belgium endive or chicory.
Related salads chosen by others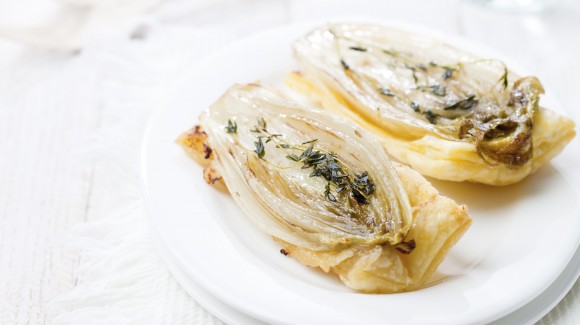 Small tarte tatins with chicory
Average 3 of 5 stars
Witlof with pear, blue cheese and walnuts
Average 3 of 5 stars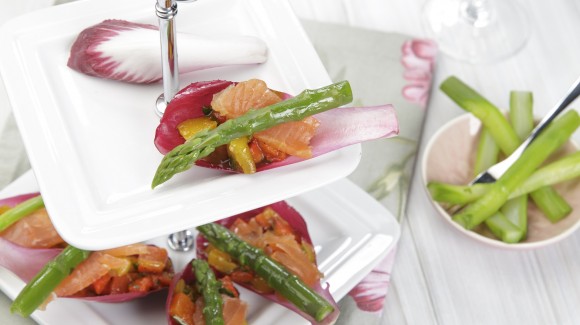 Chicory boats with smoked salmon and asparagus
Average 3 of 5 stars