A tropical salad with grilled tuna, watermelon and orange.
Preparation
Drizzle a little olive oil over the tuna and grill for 30 seconds on a hot griddle. The tuna should remain nice and red in the centre. Leave to cool.
Cut the watermelon into chunks.
Peel the oranges. Cut the segments from the oranges so that you are only using the flesh.
In a small bowl mix the olive oil, chopped mint and lemon juice.
Cut the tuna into slices and distribute over the plates, together with the other ingredients.
Spoon the dressing over and season to taste with pepper and salt.
Garnish with some more chopped mint.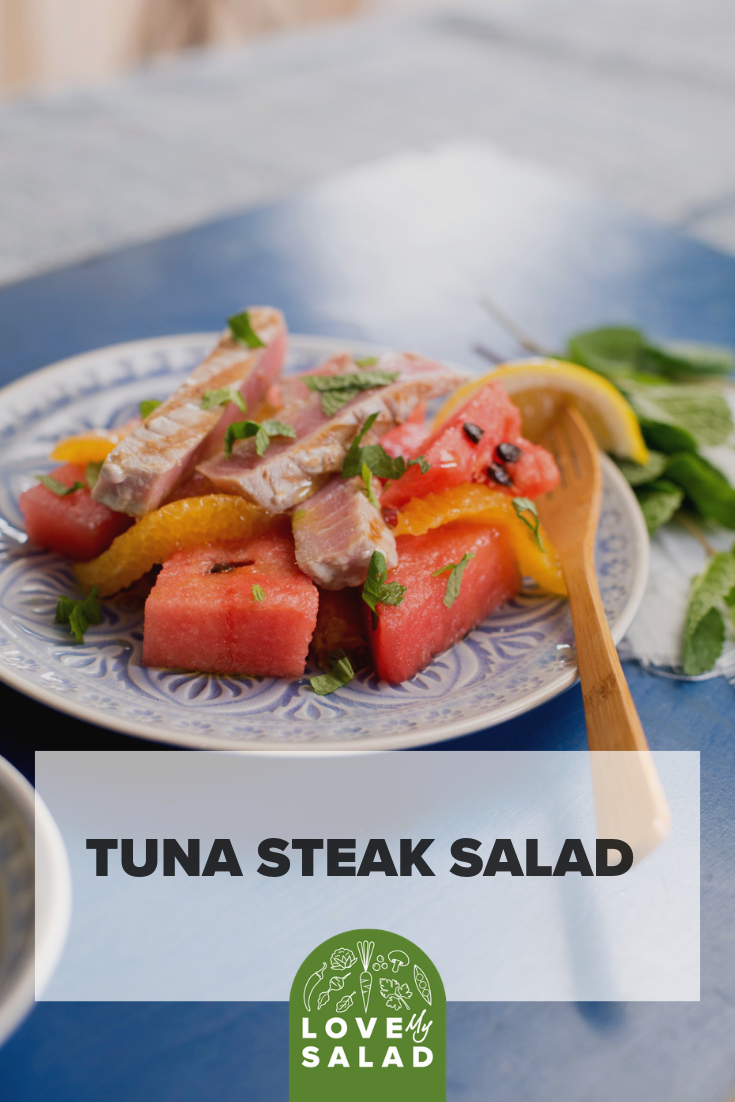 Related salads chosen by others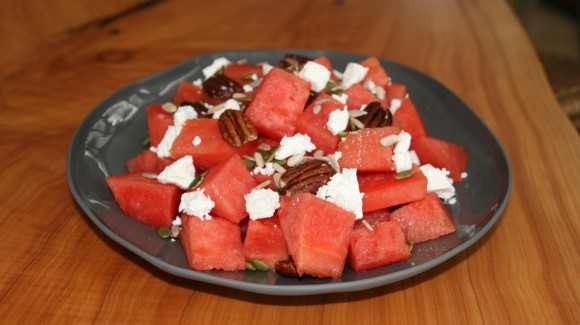 Watermelon and feta salad
Average 3 of 5 stars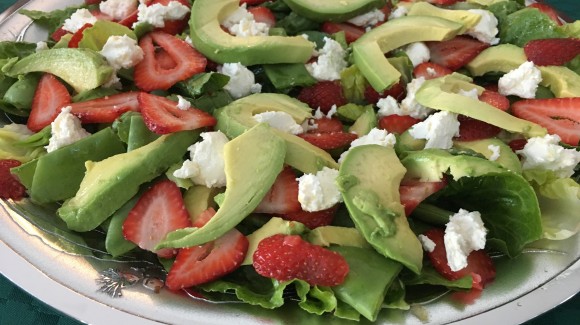 Aussie Christmas salad
Average 3 of 5 stars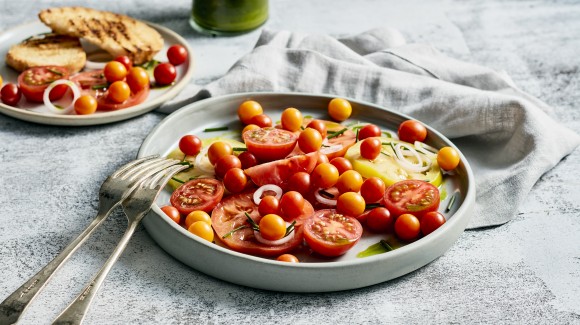 Tomato salad with pesto dressing
Average 3 of 5 stars