This is not an ordinary lasagne. This layered beauty is packed with colourful veggies. It is definitely worth the effort (it is a bit more work than just one type of filling) and is a good way of ensuring you are getting a lot of vegetables on your plate.
Preparation
Tomato layer
Finely chop the onion and cut the tomatoes into small chunks.
Heat the olive oil in a large pan, add the chopped onions and stir-fry for 3 minutes until they start to colour.
Add the chopped tomatoes and simmer for 5 minutes.
Add the herb mix and 50 ml of water and bring the sauce to the boil, continuously stirring.
Cover the pan and leave the sauce to simmer for approx. 10 minutes.
Pesto rocket layer
In a blender or food processor mix the basil, garlic, cheese and almonds.
Add 2 tbsp olive oil and process until smooth. Season with salt and pepper.
Then add about half of the rocket to start, blending until they're mostly broken down.
Add the rest and process until you have the texture you like.
Transfer to a bowl and set aside.
Roasted pumpkin layer
Preheat the oven to 190ºC.
Divide the pumpkin pieces over a baking tray lined with greaseproof paper.
Drizzle with oil and season to taste with 1 tbsp thyme and some salt and pepper.
Roast in the oven for 20 minutes or until just cooked.
In a blender or food processor, puree pumpkin parts until smooth. Transfer to a bowl and set aside.
Roasted red beet layer
This one is as simple as the one with the pumpkin. Just repeat it with red beet! If you have two baking trays, you can put them in the oven at the same time.
Now it's time to layer it all up!
Start with the tomato mix to the bottom. Then add a layer of lasagne sheets. Next up is the pesto arugula layer with another layer of lasagne sheets. Repeat this procedure with the pumpkin and red beet layers and top with torn mozzarella, grated parmesan and some little thyme leaves.
Bake the lasagne in the oven for 30-40 minutes
Let it rest for at least 15 minutes before serving.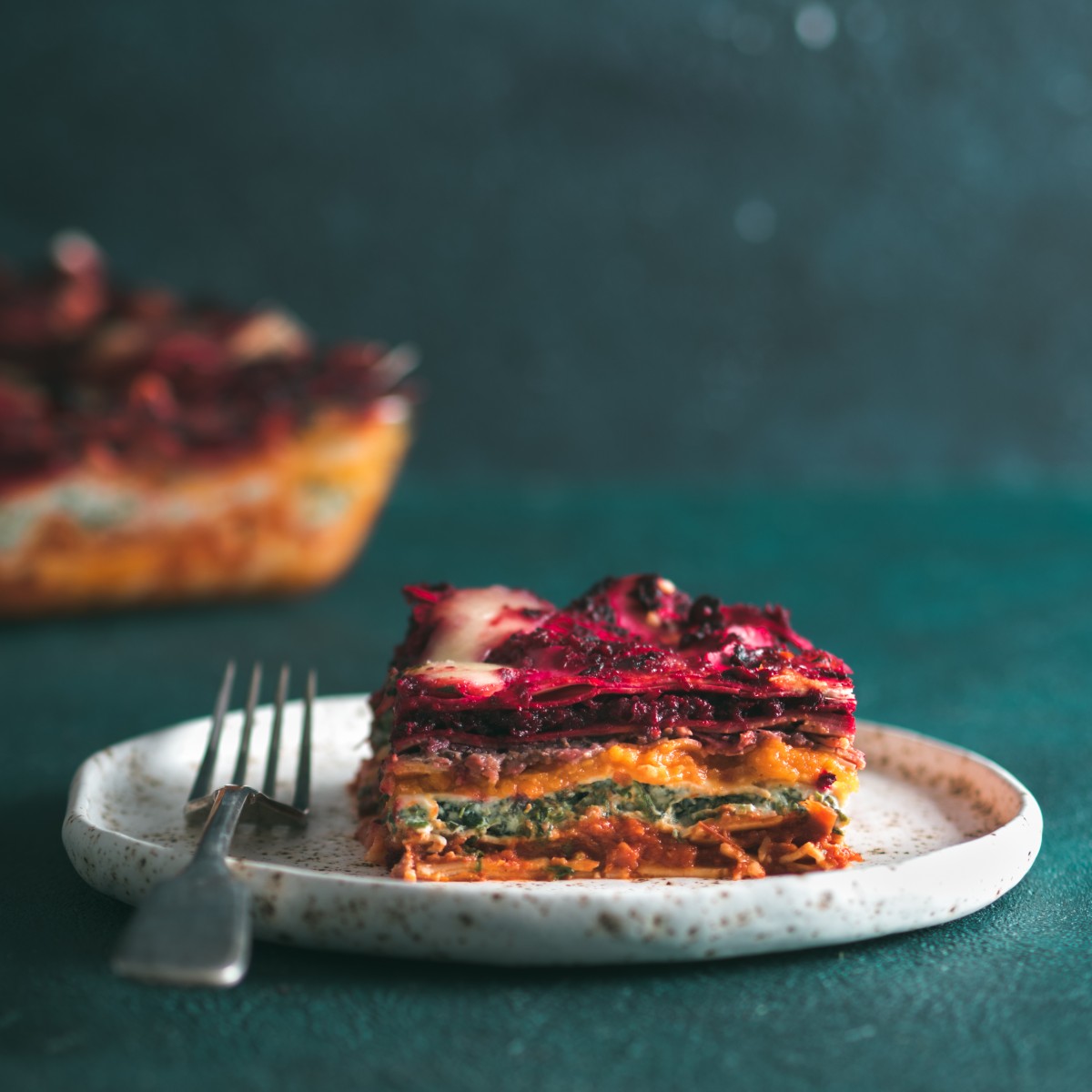 Related salads chosen by others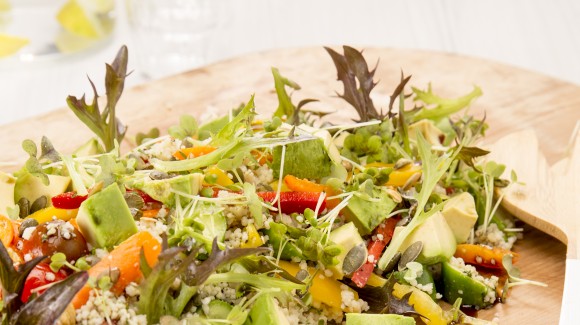 couscous salad with avocado and bell pepper
Average 3 of 5 stars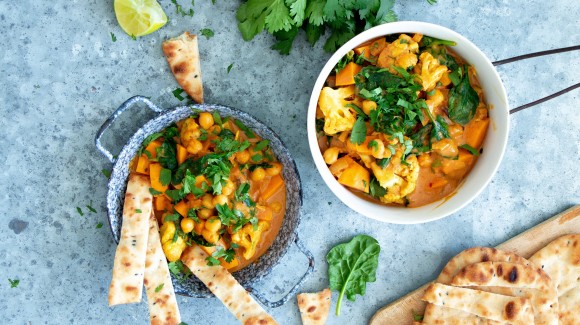 Indian sweet potato curry with cauliflower, chickpeas, and spinach
Average 3 of 5 stars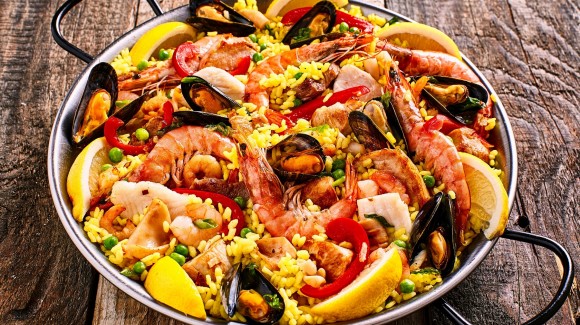 Spanish paella
Average 3 of 5 stars