This creamy labneh and tomato salad not only looks good but tastes great. It's very easy to make as you can quickly throw all the ingredients together and mix up the dressing in one jar.
This recipe is inspired by my love of Middle Eastern cuisine. Historically, the Middle Eastern diet is packed full of healthy oils and lots of vegetables. Keeping it simple lets all the ingredients shine: the creaminess of labneh is washed down with the tomato umami flavours.
Preparation
Place all the dressing ingredients into a jar and shake vigourously.
Cut all the tomatoes in half and place in a bowl.
Drizzle the tomatoes with the dressing and fold through gently so tomatoes do not fall apart.
Cut labne into quarters and add to the tomatoes.
Sprinkle with torn basil leaves.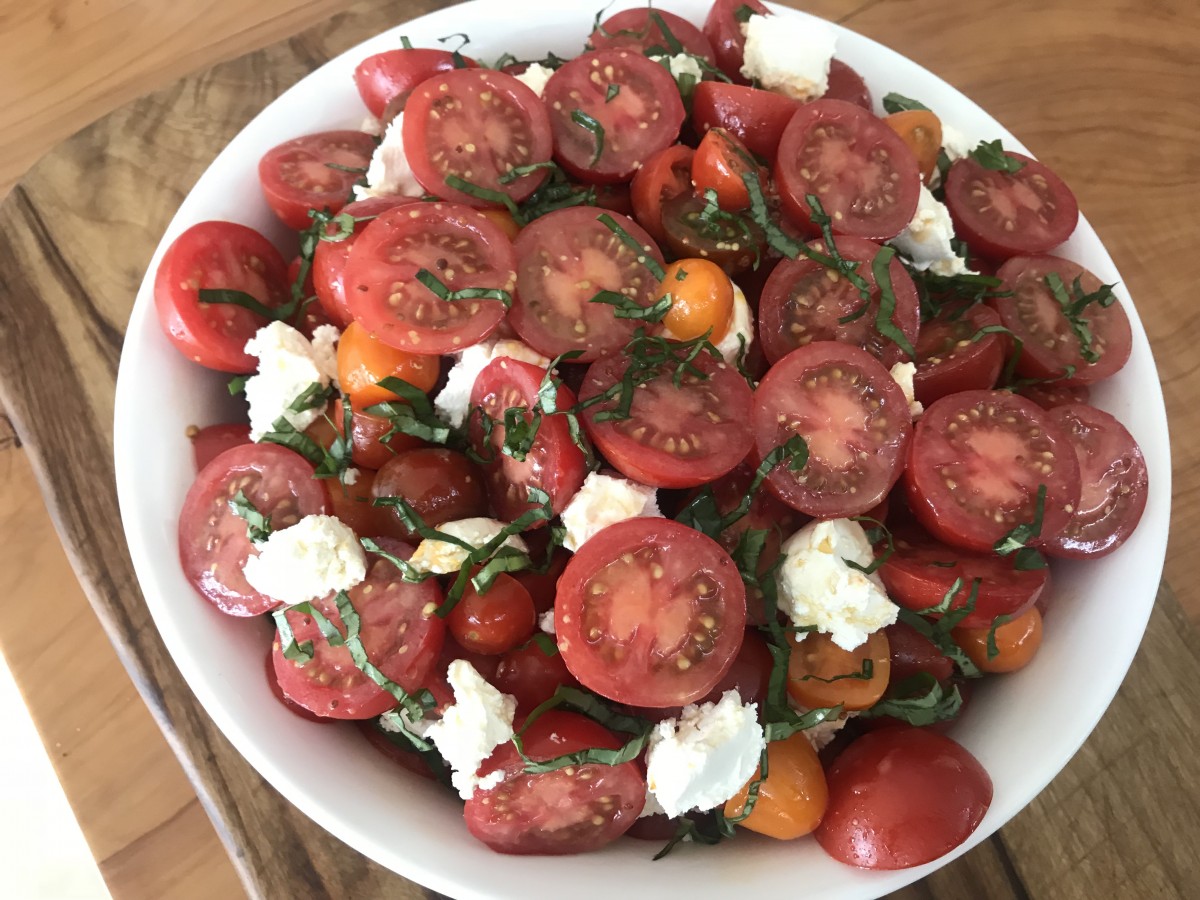 Tips from the author
I like using cocktail tomatoes in this recipe as they hold well when dressed and they are packed with flavour.
Sprinkle pepitas or sunflower seeds on top for a change and even try adding chilli marinated kalamatta olives for more depth of flavour.