Sweet Palermo sweet pointed peppers combined with white chocolate create a luscious ganache filling for the macaron. This sweet macaron with a twist adds a delightful and surprising touch to your dinner table. Great as dessert, it can also be served as part of an afternoon high tea or as a treat with a cup of coffee.
Preparation
Macaron
Mix the almond powder, icing sugar and egg white.
Make a sugar syrup from the water and sugar. Bring to a boil.
Beat the egg whites stiff in a food processor. Pour the sugar syrup over the egg whites while beating.
Continue to beat until the mixture has cooled to body temperature.
Mix 1/3 of the beaten egg whites with the almond mixture. When this is well mixed, add the remaining beaten egg whites and mix until the mixture starts to become a little limp. It has the right structure when it slowly falls off the spatula.
Put the mixture in a piping bag with a smooth nozzle about 1 cm in diameter.
Pipe macaron shells of about 3½ cm diameter on a baking tray lined with baking paper. Leave the macaron shells to dry at room temperature for about 1 hour. You should be able to touch them with a finger without the batter sticking. Bake the macaroons at 150 degrees Celsius for 14-18 minutes.
Pepper ganache
Roast the peppers in the oven (30 minutes, 185 degrees). Remove the skin and seeds. Purée the peppers in a blender.
Sieve the mixture. Dissolve the dextrose in the mixture and allow to cool to body temperature.
Melt the white chocolate au bain-marie.
Add the paprika purée in intervals.
Dissolve the gelatine in cold water. Squeeze well and mix through the chocolate and pepper mixture.
Also add the dextrose.
Finally, add the butter when the mixture has reached body temperature. Set aside. Place the cooled mixture in a piping bag.
Fill
Pipe the ganache on a macaron shell and cover with another macaron shell.
Enjoy!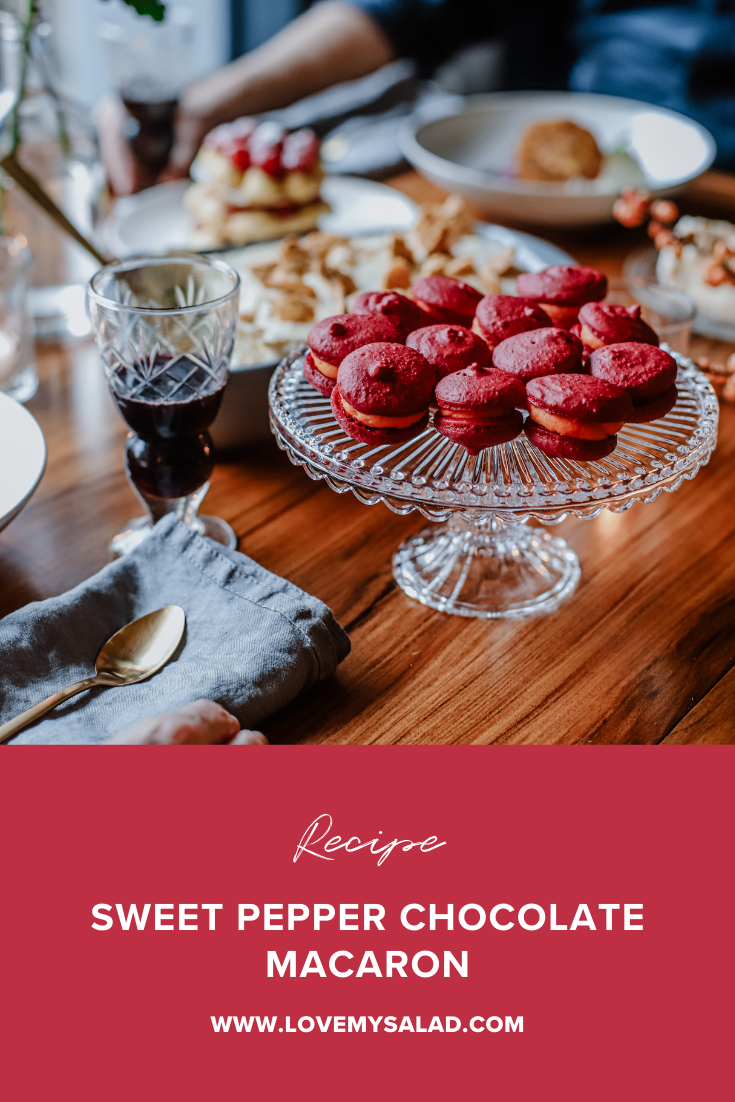 Related salads chosen by others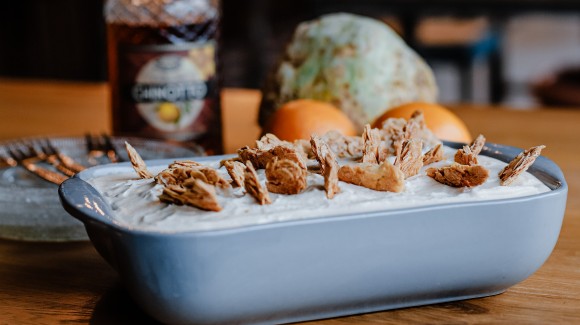 Celeriac and orange tiramisu
Average 3 of 5 stars
Deep fried sweet pointed pepper rings with aioli and tomato jam
Average 3 of 5 stars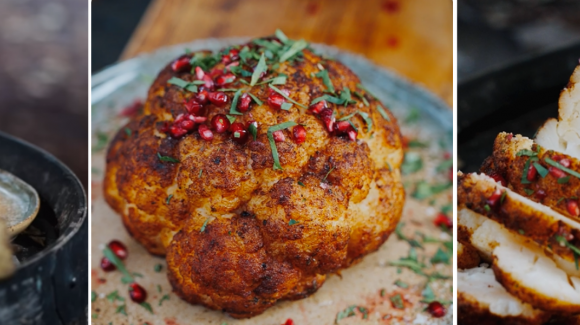 Slow-roasted cauliflower
Average 3 of 5 stars