On a hot summer's day, this Summer Mango Salad will make your taste buds sing and dance with joy. I am yet to meet a person who doesn't ask how to make it when they try it for the first time and they also comment that it is an unusual mix that works incredibly well. It only has three ingredients, no dressing and you can alter the quantities of these ingredients according to your taste or what you have available at the time. Surprise your guests and try it for yourself.
Summer Mango Salad is brilliant served with hot or cold chicken, seafood, and/or pork. Sometimes, I like it with chilled Champagne or Sauvignon Blanc too.
Preparation
To prepare the cucumbers, slice the cucumbers in half lengthways. Slice the halved cucumbers, lengthways, in half again to quarter. Chop across the quarters to dice and pop into a bowl.
To prepare the mangoes, slice as close as possible to the seed of each mango to form 2 halves and the flesh around the seed. Cup half the mango into the palm of your hand, skin side closest to your palm. Cut the mango flesh vertically and horizontally. Invert the skin and slice off the flesh into the bowl with the cucumbers. Repeat until all the flesh is in the bowl.
Add the capers. Combine and serve.
Tips from the author
This salad is inspired by the Heart Foundation Deliciously Healthy Cookbook.
Related salads chosen by others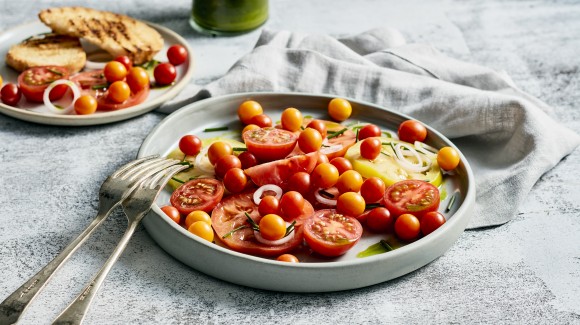 Tomato salad with pesto dressing
Average 4 of 5 stars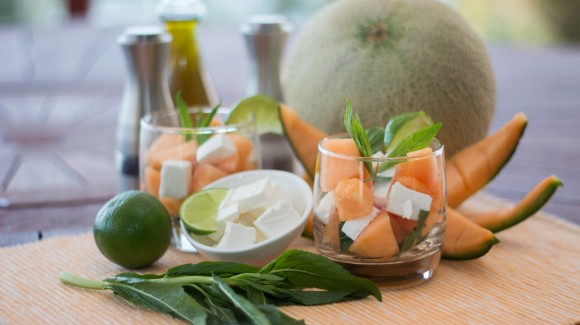 Summer salad with melon, mint and feta
Average 3 of 5 stars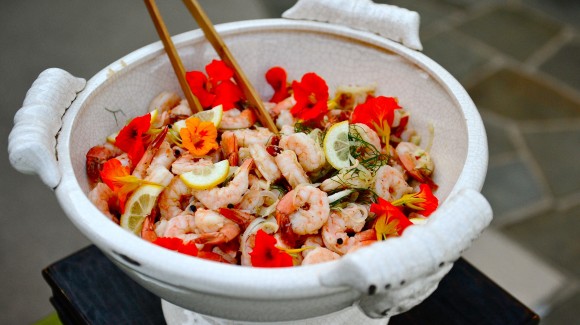 Vegetable seafood salad
Average 3 of 5 stars