The aubergine is a particularly tasty vegetable, but unfortunately many people do not know what to do with it. We aim to change that by sharing versatile, tasty, and easy recipes using this purple beauty. First up, is this delicious comfort food recipe. Every stuffed vegetable is a taste sensation, but these stuffed aubergines with minced meat are something else. By combining the sausage meat and the aubergine flesh, you have the basis for a rich sauce. These stuffed aubergines are topped with a delicious layer of mozzarella and Parmesan cheese. It may not be the most slimming recipe you will find on our website, but it is delectable!
Preparation
Aubergine:
Preheat the oven to 180 degrees. Cut the aubergines in half lengthwise.
Use a small kitchen knife to cut into the aubergine flesh. Leave a 1 cm border from the edge.
Scoop out the aubergine flesh with a spoon. Be careful not to damage the bottom of the aubergine. You have now made a sort of aubergine boat.
Drizzle olive oil, sea salt, and pepper on each half. Place the halves with the cut edge up on an oven dish and roast the aubergine for 25-30 minutes until golden brown. Leave the oven on.
Filling:
While the aubergines are roasting, prepare the filling. Chop the flesh into 1 cm pieces. Remove the skin from the pork sausages by squeezing the meat out of the sausage.
Heat 2 tablespoons olive oil in a frying pan. Add the onions and fry for 3-5 minutes until the onions are translucent. Add the garlic and fry for another minute.
Add the sausage meat and break it into small pieces with a spatula. Cook for 3-4 minutes.
Add the chopped aubergine flesh, season with sea salt and black pepper, and cook until the aubergine is soft and sticks to the pan. This takes about 7 minutes.
Add 1/3 of the tomato sauce and a little basil. Warm everything up a little more. Taste and season further, if necessary.
Remove the pan from the heat and mix in half of the mozzarella and Parmesan cheese.
Remove the aubergines from the oven. Leave the oven on.
Put the remaining tomato sauce in an oven dish. Fill the aubergines. Top with the remaining mozzarella, Parmesan, and panko.
Return to the oven and bake for a further 12-15 minutes. Serve topped with the fresh basil leaves.
Pin the image below to save this recipe to one of your Pinterest boards: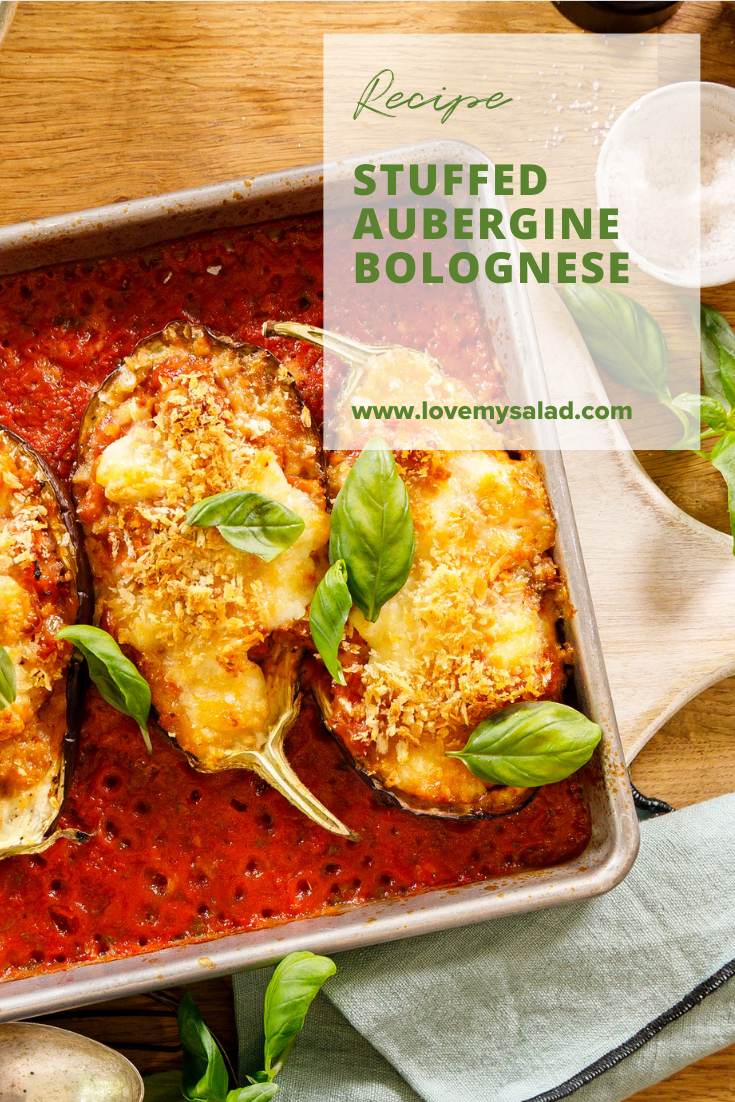 Related salads chosen by others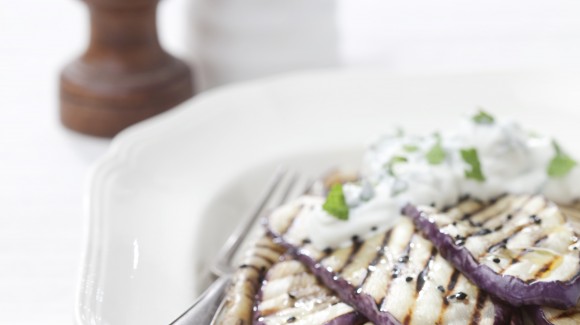 Grilled aubergine with fresh mint yoghurt
Average 3 of 5 stars
Mini aubergine pizzas with cherry tomatoes, mozzarella and basil
Average 3 of 5 stars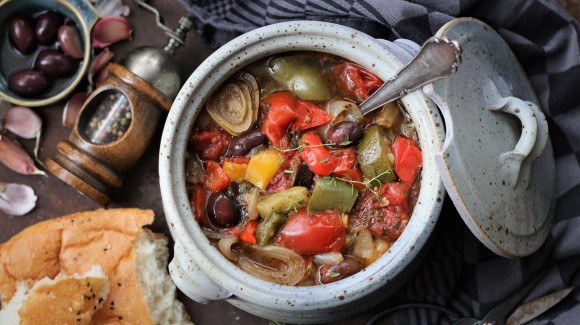 Vegetable casserole
Average 3 of 5 stars