Give your loved ones a special treat this Valentine's Day and surprise them with this delicious salad. Sweet, juicy and satisfying, this salad is an ideal accompaniment to barbequed fish on a summer's day. Cupid is just around the corner and to celebrate, I thought I'd create one of my all time Valentine's Day favourites. Forget the chocolates – do something good for your heart with this heart-healthy, delicious and refreshing salad that is really easy to make.
Preparation
Simply combine all the ingredients together and then generously squeeze lemon juice over the salad.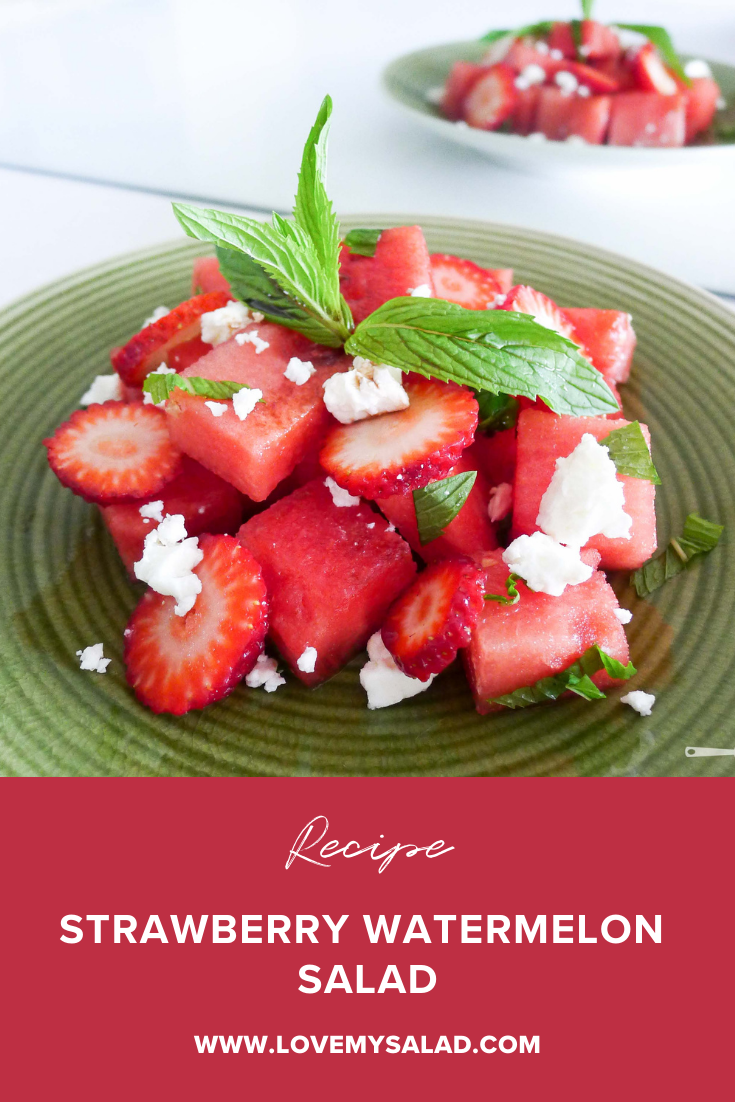 Tips from the author
Did you know that strawberries are the only fruit that wear their seeds on the outside? The average berry is adorned with some 200 of them. No wonder it only takes one bite to get seeds stuck in your teeth!
This fabulous fruit is also believed to help reduce the risk of heart disease and certain cancers. Strawberries are low in calories and high in vitamins C, B6, K, fibre, folic acid, potassium and amino acids.
To store fresh strawberries, wash them and cut the stem away. However, if you plan to keep them in the fridge for a few days, wait until before you eat them to clean them. Rinsing them speeds up spoiling.
When choosing a watermelon for this salad, go for the ones that are fully ripe and deeply red in colour as they will be rich in the antioxidant, lycopene.
Watermelon is more than 91 per cent water and so a tasty way to hydrate on these hot summer days.
Did you know that watermelon is related to cucumbers, pumpkin, and squash? That's because it's part vegetable and part fruit (it's a sweet, seed-producing plant, after all). The other clue that watermelon is both fruit and vegetable? The rind is entirely edible.
So before you throw away the watermelon rind, try putting it in a blender with some lime for a healthy, refreshing treat. Not only does the rind contain plenty of health-promoting and blood-building chlorophyll, but the rind actually contains more of the amino acid citrulline than the pink flesh, that is great for heart health and your immune system.
Related salads chosen by others
Strawberry, baby spinach and pistachio salad
Average 3 of 5 stars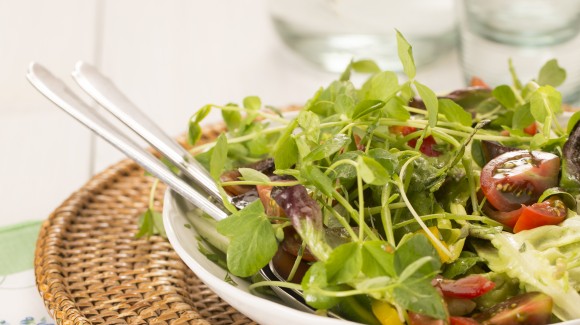 Spinach salad cherry tomatoes cucumber Dutch salad
Average 3 of 5 stars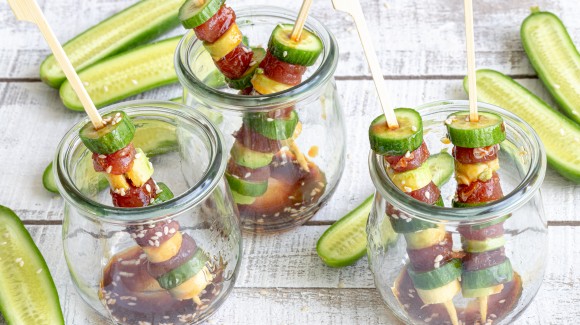 Cucumber tuna kabobs
Average 3 of 5 stars