This spring salad is quickly made and gives you a fresh taste in the warmer spring days!
Preparation
Cos lettuce can be prepared in many ways. The salad is the basis for many different ways to create a simple and great meal. Cut the salad in two or four "boats" lengthwise, and put them on a plate. Now use your imagination and choose a combination of other vegetables and ingredients that you sprinkle over lettuce. Include olive oil, balsamic vinegar, salt and pepper and you have created a delicious lunch dish or an exciting appetizer.
Tips from the author
This salad is made for two or more to share.
Related salads chosen by others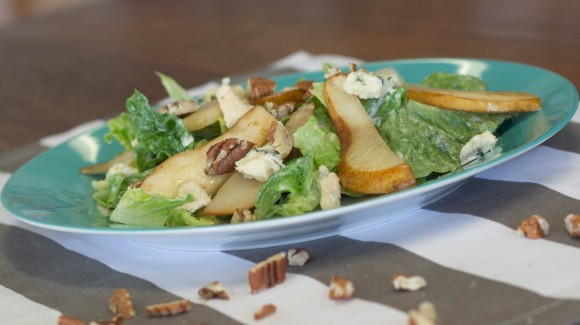 Char-grilled pear salad with a creamy blue cheese dressing
Average 3 of 5 stars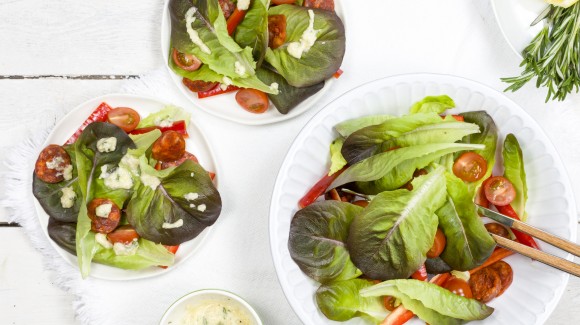 Mediterranean salad with chorizo
Average 3 of 5 stars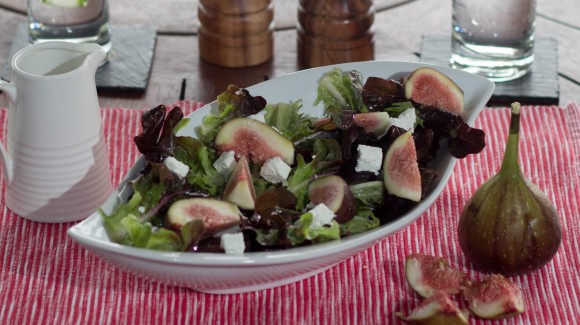 Fig salad with feta and oakleaf lettuce
Average 3 of 5 stars