A crispy salad with red and yellow sweet Sweet Palermo® pointed peppers, spinach, avocado, blue cheese and roasted hazelnuts.
Preparation
Remove the seeds from the pointed peppers and slice the flesh into rings.
Halve, de-stone and peel the avocado and cut the flesh into slices.
Coarsely chop the hazelnuts.
Chop the shallot as finely as possible. Mix together the olive oil, vinegar, mustard and honey to make a vinaigrette. Add the shallot and season to taste with salt and pepper.
Arrange the pepper, spinach and avocado on a dish, crumble the cheese over the top and then drizzle with the dressing. Garnish with the hazelnuts.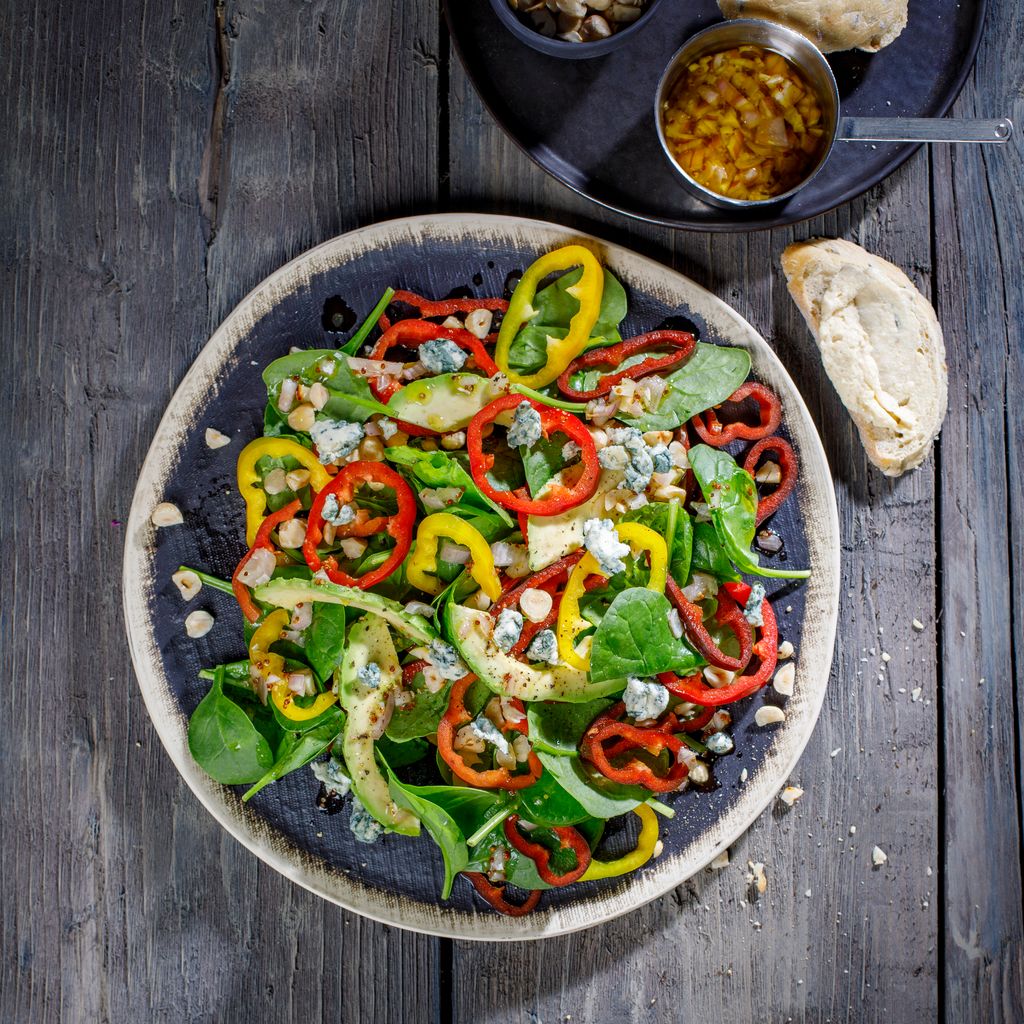 Tips from the author
Love sweet pointed peppers? Visit Sweet Palermo for more tasty and versatile recipes!
Related salads chosen by others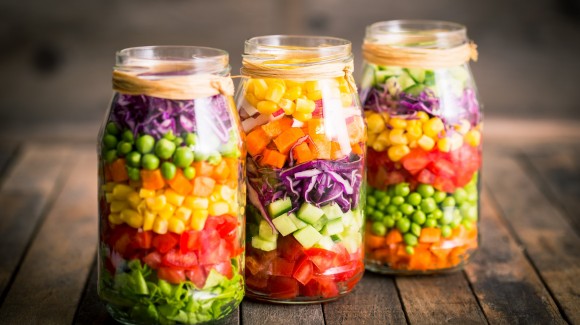 Colourful Mason jar prawn and quinoa salad
Average 2 of 5 stars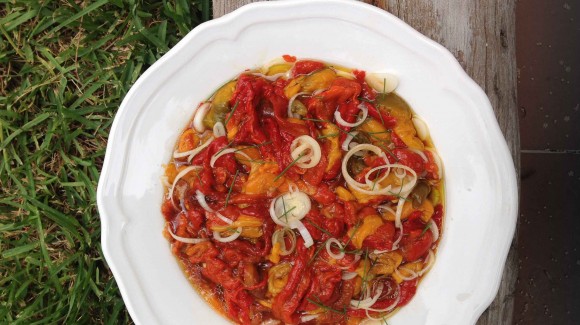 Your Best Roasted Capsicums (Peppers)
Average 3 of 5 stars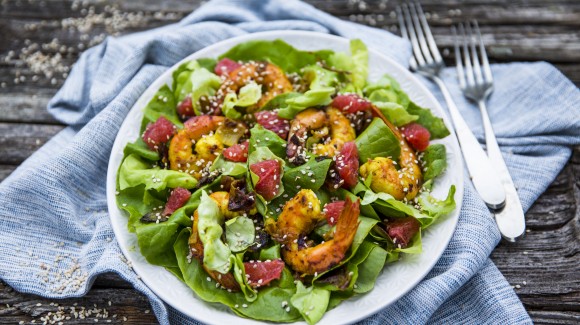 Spicy shrimp salad with pink grapefruit and sesame seeds
Average 3 of 5 stars