Cooking a nice meal doesn't need to be difficult or expensive. This vegetable curry recipe can easily be prepared within 15 minutes and is perfect for a smaller budget.
By combining different vegetables, you can create an interesting palette of texture with a blend of rich flavours. This recipe uses crispy snap peas, sweet pepper (capsicum) and crunchy cauliflower with a spicy curry paste and creamy coconut to provide an easy and tasty weekday meal. Let your creativity run wild by adding eggplant, zucchini, bean sprouts and broccoli. Including meat or fish, such as salmon or beef would also work well in this dish.
Serve this vegetable curry with rice, noodles or similar options in your pantry.
Preparation
Cut the cauliflower into florets and place into a pot of boiling water. Cook until they are firm to bite, then drain using a colander.
Cut the snap peas in half (on an angle).
Slice the sweet pointed pepper into rings.
Bake both so they are firm to the bite.
Add the cauliflower florets, coconut milk and curry paste into a wok with oil and mix well.
Let it simmer for 5 minutes and the curry is ready to be served.
Serve with rice or noodles.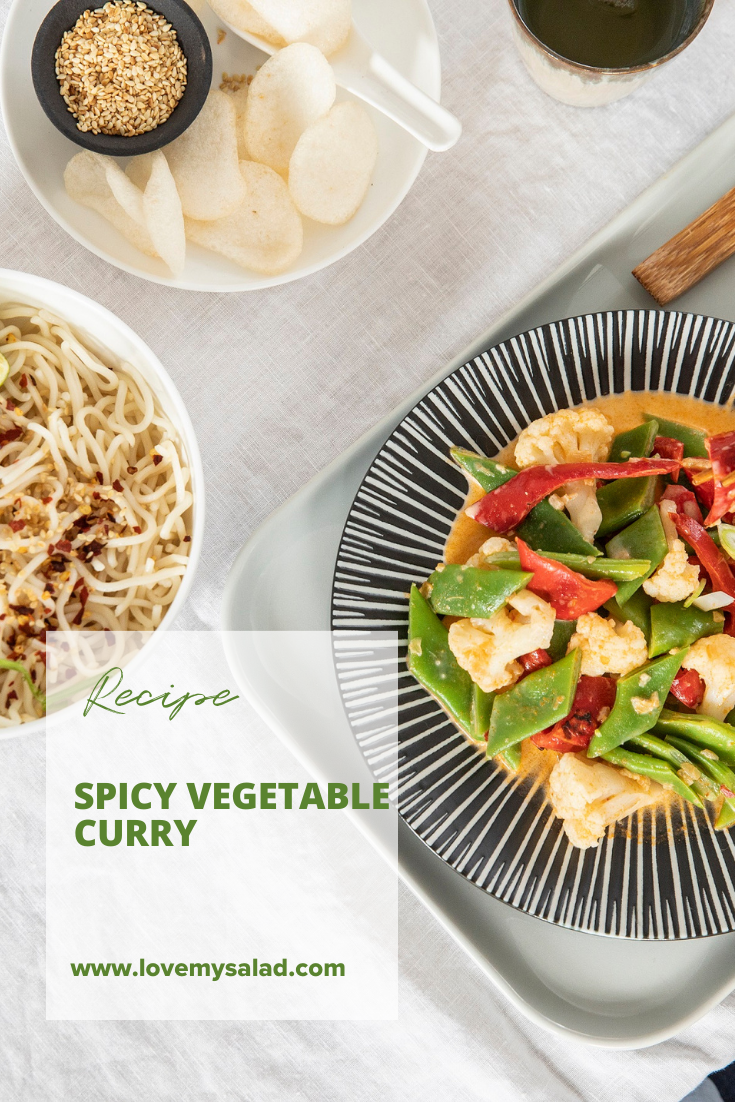 Tips from the author
For added texture and crunch, add sesame seeds or crushed peanuts to your dish.