Tomato cocktail with a spicy twist. Tomatoes seem ideal for cocktails, they're brightly coloured and vividly flavoured, here's a great tomato cocktail recipe, with a little spicyness for a festive evening. Note, this is more subtle than a bloody mary because it's combined with fresh celery and sweet carrot juice.
Preparation
Place celery in a juice blender; process to juice.
Add chopped tomatoes, jalapeno, lemon juice, parsley, ice cubes and black pepper.
Process until fairly smooth, with some texture remaining.
Tips from the author
Make it extra festive by serving it in a wine glass and adding a japaleno, mint leaves or a celery stalk.
Do you prefer a alcoholic version of the tomato cocktail? Add a half cup of wodka.
Related salads chosen by others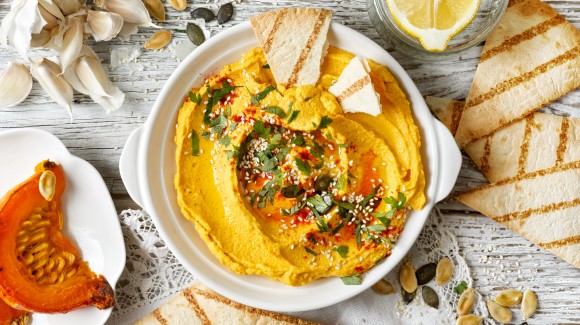 Pumpkin hummus
Average 3 of 5 stars
Savoury pumpkin pie with red onion and feta cheese
Average 3 of 5 stars
Halloween pumpkin focaccia
Average 3 of 5 stars