This recipe presents a different way to prepare the snack cucumber, which is often eaten raw. Delicious as side dish or as a starter.
Preparation
Puncture small holes in the baby cucumber. Slice the ginger, hot pepper and garlic in small pieces.
Boil water with some vinegar in a cooking pan.
Add the sugar, pepper, ginger and garlic and let it cook for some minutes.
Put the baby cucumbers in a bowl or pan and pour the mixture over it and let it rest for a while, until the mixture is cooled down.
Slice the baby cucumbers and serve them on a plate.
Related salads chosen by others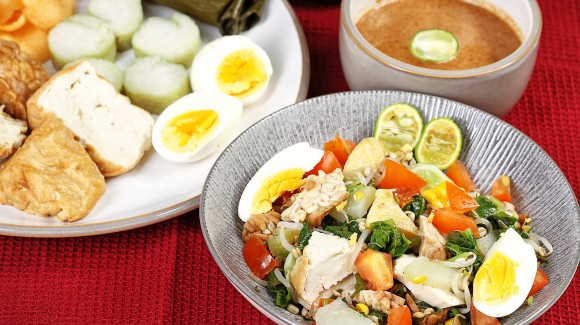 Gado Gado Javanese salad from Bondowoso
81 People like this recipe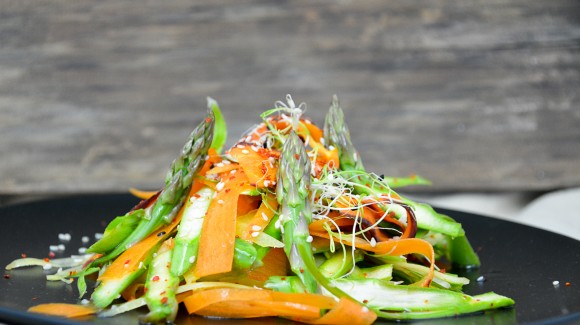 Raw carrot and asparagus salad
16 People like this recipe
Butter lettuce and pomegranate salad
88 People like this recipe