The typical salads of the families in Egypt are salads with tomato and mini cucumber, topped up with onions, hot pepper and fine cut salad/herbs. The sweet taste of the Egyptian tomatoes in combination with the sharp pepper and onion, results in a nice an simple salad. I adjusted the recipe, because in Fayoum, Egypt they rather use Beth Alpha / mini cucumber instead of radish. Instead of the hot pepper, I chose green sweet pepper. The lettuce in this recipe is Salanova© butterhead lettuce.
Preparation
Cut and mix all ingredients. Serve in a big bowl to share and stir throught the dressing just before serving.
Enjoy this typical Egyptian salad!
Tips from the author
This salad was sent to us by our friend Gert-Jan.
From 1988 till 1991 I spend 3 years working on a vegetable project in Fayoum Governorate, a province south of Cairo in Egypt. The source for my recipe is the Big Arabic Cooking Book, written by Janny de Moor.
How to keep your leaves fresh and green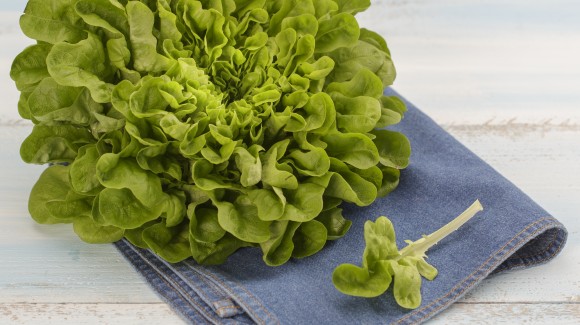 To keep your leavy greens fresh and green, keep your washed and dried greens in a plastic bag. And here's the twist: before sealing it up, blow a little puff of air into the bag. It will keep your greens green and fresh all week long!
Related salads chosen by others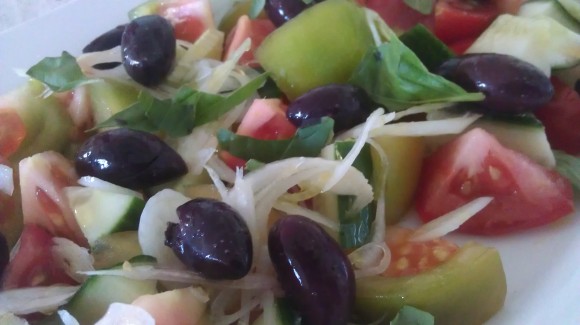 Greenback tomato salad with cucumber and olives
Average 3 of 5 stars
Lentils with eggplant, capsicum and fresh lemon juice
Average 3 of 5 stars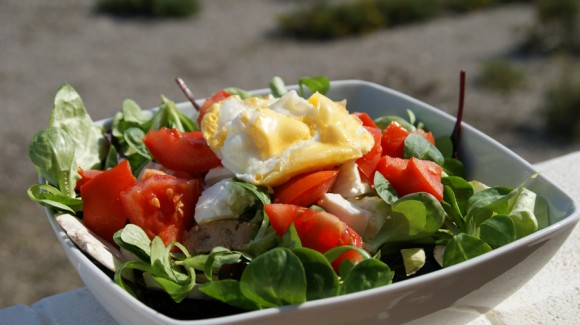 Mediterranean garden salad
Average 3 of 5 stars