A festive salad with sweet pointed pepper Sweet Palermo. Served as a side dish or lunch salad.
Preparation
Toast the hazelnuts in a dry frying pan for 3 min. until golden brown. Leave them to cool on a plate. Slice the pointed pepper into rings. Remove the leaves from the lettuce or chicory and cut them in half lengthways. Cut the beetroots and radishes into wedges. Mix everything together in a shallow bowl.
Make a dressing using the olive oil, vinegar, mustard and agave syrup and drizzle over the salad. Sprinkle with the hazelnuts and pomegranate seeds and crumble the cheese on top.
Tips from the author
Lunch tip Leave out the pomegranate seeds and serve the salad with a soft-boiled or poached egg. Toasted rustic bread is also a tasty accompaniment.
Related salads chosen by others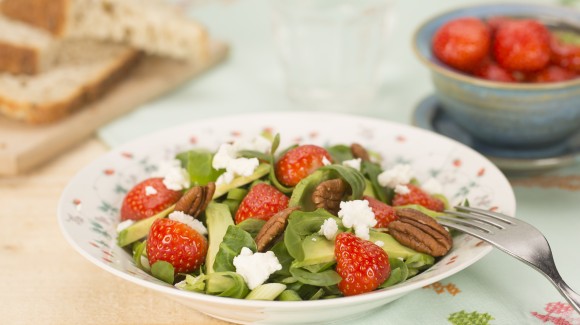 Spinach salad with strawberries, avocado and pecan nuts
Average 3 of 5 stars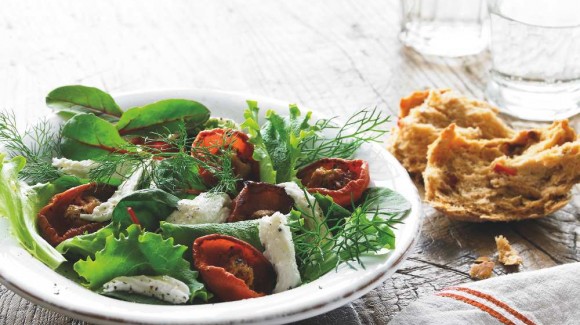 Fennel tops and sweet leaves with oven roasted tomatoes
Average 3 of 5 stars
Sweet Broccoli Salad
Average 3 of 5 stars