What can we treat our French friend Hugo to? How about a tasty salad with bread and wine? These thoughts were the birth of a salad with figs, sweet potatoes and broccoli.
Preparation
Wash and clean Batavia or Cos lettuce and rocket and spin dry. Tear large salad leaves into smaller pieces. Divide broccoli into florets and leave uncooked or cook briefly. Cook sweet potatoes, peel and dice them. Chop figs and Brazil nuts. Put salad ingredients on plates. Mix dressing ingredients well. Fig mustard is often so sweet that honey is not needed anymore. Pour dressing lavishly over the salad. This nourishing salad can do with a lot of dressing. The flavor of the figs adds a Mediterranean touch. Enjoy!
Tips from the author
Apart from olive oil, fig oil can be used as well. However, it is not available in all shops. For this salad we have used organic ingredients only.
Related salads chosen by others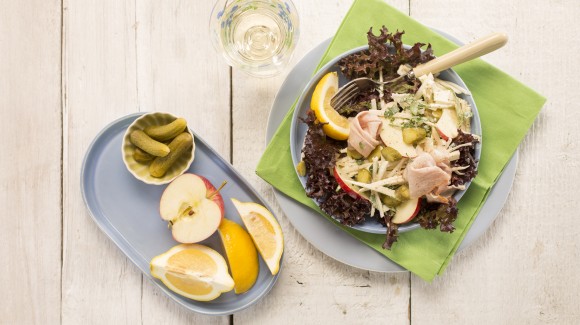 Celeriac salad with horseradish and ham
Average 3 of 5 stars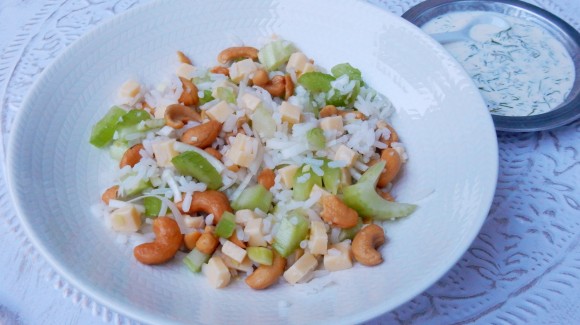 Rice salad with celery and cashew nuts
Average 3 of 5 stars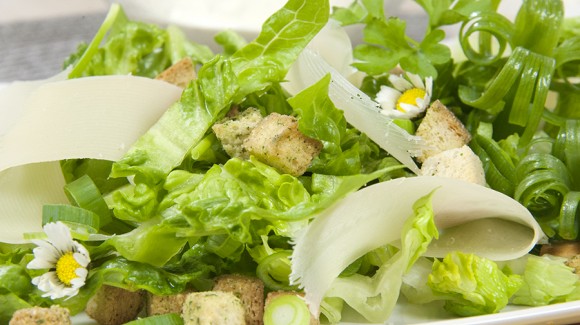 Caesar Salad without anchovies
Average 3 of 5 stars