Are you tired of eating the same meals for lunch every day? This extra tasty yet filling salad will change that. It's balanced, light and so easy to assemble once you've cooked the rice. Also, there are no dominant flavours in this salad, making it a great salad to get your kids excited about vegetables.
My favourite way to enjoy this salad is pre-prepared the night before and taken to work in my lunch box. It's packed with simple and comforting flavours such as celery, leek, cheese and cashews. And with the white rice as a base for the salad, I find it gives me the energy boost my body craves and gets me through those last few hours at work.
Overall this cold rice salad is nutritious, satisfying and suitable for both lunch and dinner. Give it a try.
Preparation
Cook the rice and allow to cool.
Cut the cheese into small cubes and the celery stalks into thin slices.
Mix the cooled rice with the cheese, celery, leek and cashew nuts.
Make the dressing by whisking the mayonnaise and sour cream together, stir in the fresh dill and season to taste with salt and pepper.
Combine the dressing with the salad.
Place the salad in the refrigerator until serving.
Related salads chosen by others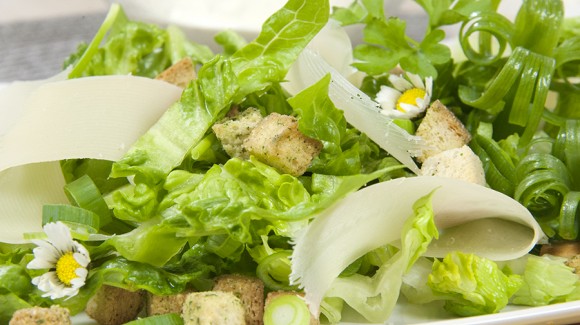 Caesar Salad without anchovies
Average 3 of 5 stars
Baby spinach, celeriac and feta salad
Average 3 of 5 stars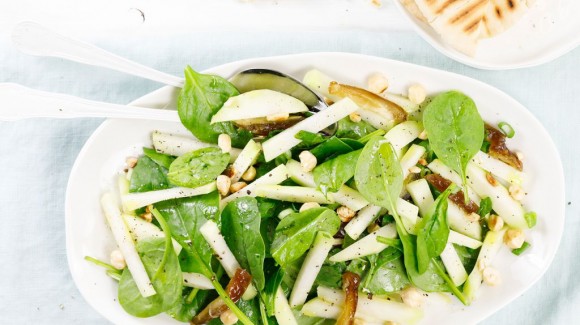 Kohlrabi salad with spinach, dates and nuts
Average 3 of 5 stars