Often, we can make super nice salads without complicating our lives so much. As an example, this salad of mesclun mix, broccoli, corn, spring onion, and cherry tomatoes. A colourful combination, with a simple vinaigrette of oil, vinegar and salt. Uncomplicated, and above all, ready to eat in just a few minutes.
Most of us do not usually eat raw broccoli in salads, usually preferring to eat it steamed or roasted. But eating it raw is a great way to take advantage of all the benefits of broccoli, such as its high antioxidant power and excellent nutrients. We just have to cut a few florets, wash them well, and they give us that crunch that every salad should have. Go ahead and substitute the onion for red onion if you prefer, to add even more colour. And if you want to turn it into a larger meal, we can add some dried fruits & nuts (mixed nuts, sultanas, etc.) and some protein (turkey or ham in cubes, cheese, prawns...).
But as it is, we have a super nice and succulent salad in less than 5 minutes. I hope you enjoy it, cheers! :)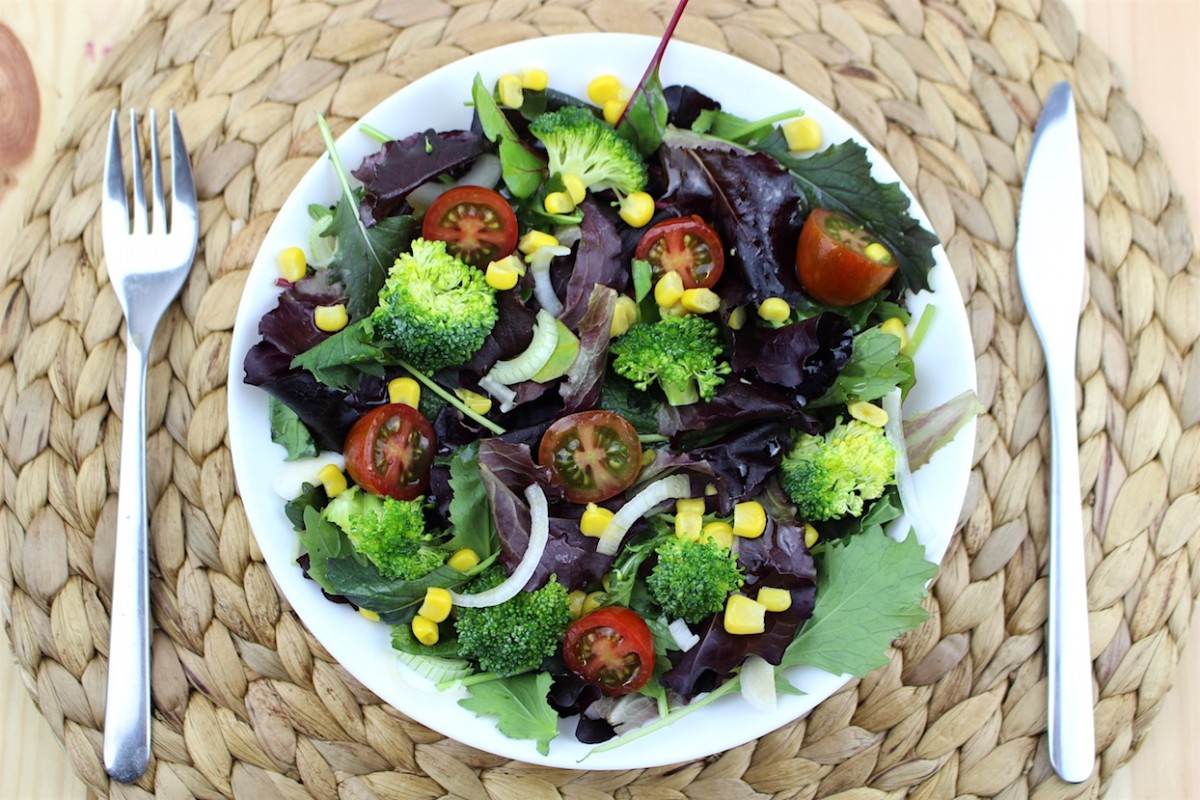 Preparation
1. Cut off a few individual broccoli florets and wash them well.
2. If you prefer to eat the broccoli a little less raw, steam or blanch for 3 minutes.
3. Wash and dry the rest of the vegetable, and cut the cherry tomatoes in half.
4. Put a base of the mixed greens on a plate, and top with the halved cherry tomatoes, chopped spring onion, sweet corn kernels (if possible, freshly cut from the cob) and broccoli florets.
5. Emulsify the vinaigrette and drizzle over the salad. Mix well and serve :)
Related salads chosen by others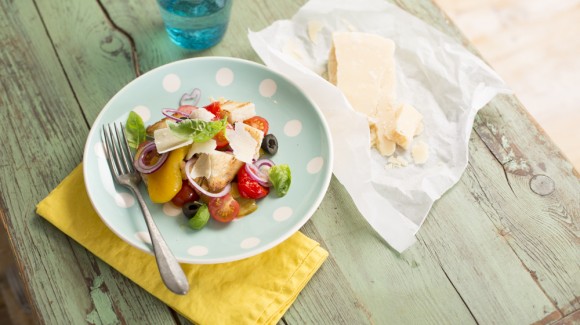 Panzanella with grilled pepper
Average 3 of 5 stars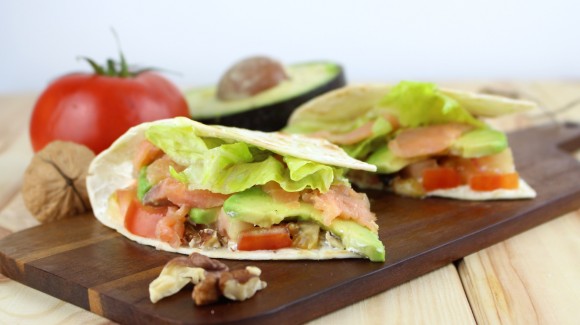 Taco salad with salmon, avocado and walnuts
Average 3 of 5 stars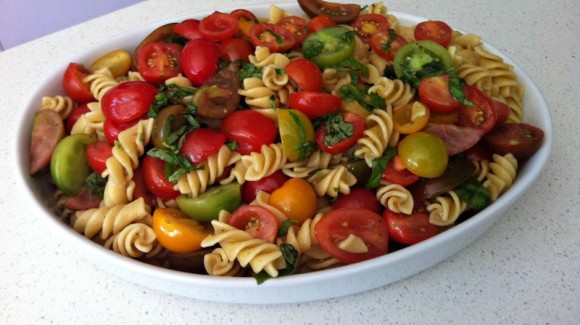 Mixed tomato and fusilli salad
Average 3 of 5 stars