The colourful red and green Salanova® Crispy lettuce leaves add crunch to this classic dish, while the potatoes, anchovies and herbs make it an ideal lunch, picnic or BBQ salad that you can prepare in advance.
Preparation
Boil the potatoes in salted water for 15 minutes or until cooked. Drain, rinse with cold water and allow to cool to room temperature. Cut larger potatoes into two.
Whisk the yoghurt, mayonnaise and mustard into a smooth and even mixture. Season to taste with salt and pepper. Mix with the potatoes.
Remove the bottom of the lettuce head with one straight cut then wash and (spin or pat) dry the leaves.
Combine the leaves in a large bowl and scatter the potatoes, spring onions and anchovies.
Toss just before serving.
Tips from the author
Include hard-boiled eggs, cut and quartered or try hard boiled quail eggs for extra taste. This salad can also be made with a bag of fresh cut lettuce leaves of your choice.
Related salads chosen by others
BLT salad with ranch dressing
Average 3 of 5 stars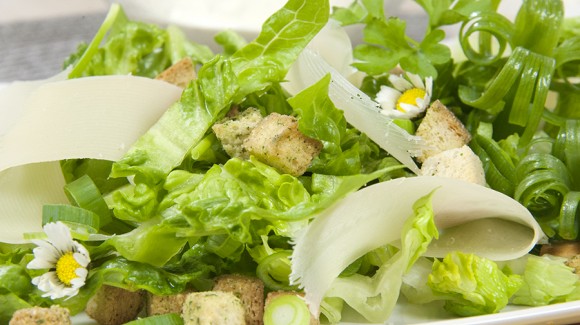 Caesar Salad without anchovies
Average 3 of 5 stars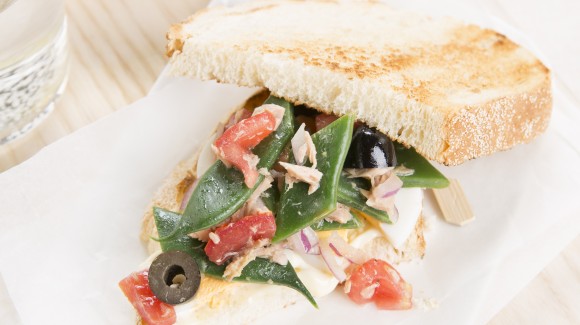 Sandwich Niçoise
Average 3 of 5 stars