A very simple juicy starter which takes just minutes to prepare.
Preparation
Cut the melon in halve and peel it. Remove the seeds and cut the melon into 16 wedges. Take 4 plates and arrange two melon wedges on each plate and divide the Serrano ham.
Again place two melon wedges over the ham back and sprinkle with freshly ground pepper. Divide the mixed salad onto the plates with ham and melon and drizzle with olive oil.
Place an orange slice on top of the salad. The Piel de Sapo melon with Serrano ham is best served at room temperature. Enjoy!!
Related salads chosen by others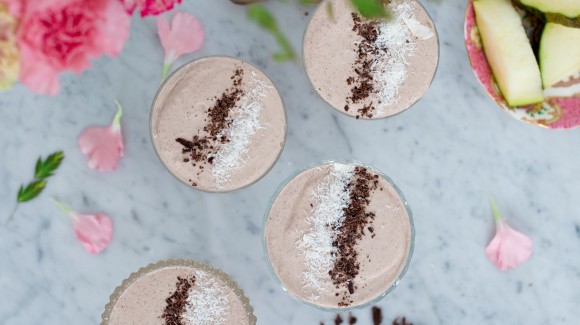 Creamy melon and coconut smoothie with chocolate
Average 3 of 5 stars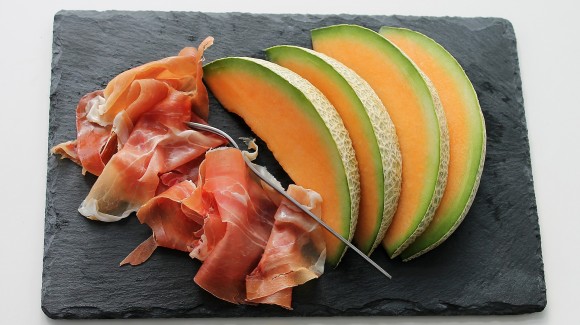 Tropical melon surprise with Jamon (Spanish ham)
Average 3 of 5 stars
Traditional Spanish greenback tomato salad
Average 3 of 5 stars