Pasta is a great base for a wholesome meal. It's also magical when mixed with the stunning-looking Romanesco cauliflower. The taste is a softer than ordinary cauliflower with a nutty flavour.
With a good olive oil and Parmesan cheese, this combination makes a delicious pasta salad.
Preparation
Chop off the outer leaves and cut the Romanesco into small florets. Wash under cold water and drain.
Slice the garlic finely and fry it in a dash of olive oil. Add the Romanesco and gently stir fry.
Cook the pasta according to packet instructions and cool by running it under cold water.
Add the Romanesco to the pasta and stir in olive oil. Add salt and pepper to taste.
Grate Parmesan cheese generously on top.
Tips from the author
For extra taste, stir in a large teaspoon of green pesto.
Related salads chosen by others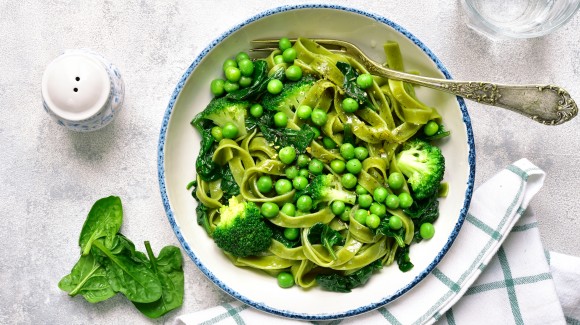 Spring veggie pasta primavera
Average 3 of 5 stars
Marguerite's refreshing kiwi salsa
Average 3 of 5 stars
Carrot edamame ginger salad
Average 3 of 5 stars