I love pasta salads. They are very nutritious, easy to prepare and even easier to eat :) And this in particular is the pasta salad that I consider most classic and certainly my most popular. We can use any pasta we like, but for pasta salads it's preferable to use thick pasta like macaroni, spirals, or shells ... and if you can, the tri-colour pasta looks nicer and also has more varied flavours (tri-coloured pasta is made ​​from spinach and sundried tomato) .
The combination of egg, tuna, tomatoes and olives, together with oregano and pasta, makes me sure you will love it as much as I do :)
Preparation
1. First, we boil the eggs for about 15 minutes. When they are cooked, rinse with cold water, peel, and let cool.
2. Cook the tri-coloured pasta as per the directions on the box (usually about 8-10 minutes) with salt to taste. Once cooked, drain and let cool.
3. Dice the tomato and cooked eggs, and cut the olives into thin slices.
4. In a large bowl, mix the pasta with the tomato, egg, olives and drained tuna. Add oregano to taste and dress with pepper, salt, olive oil and vinegar to taste.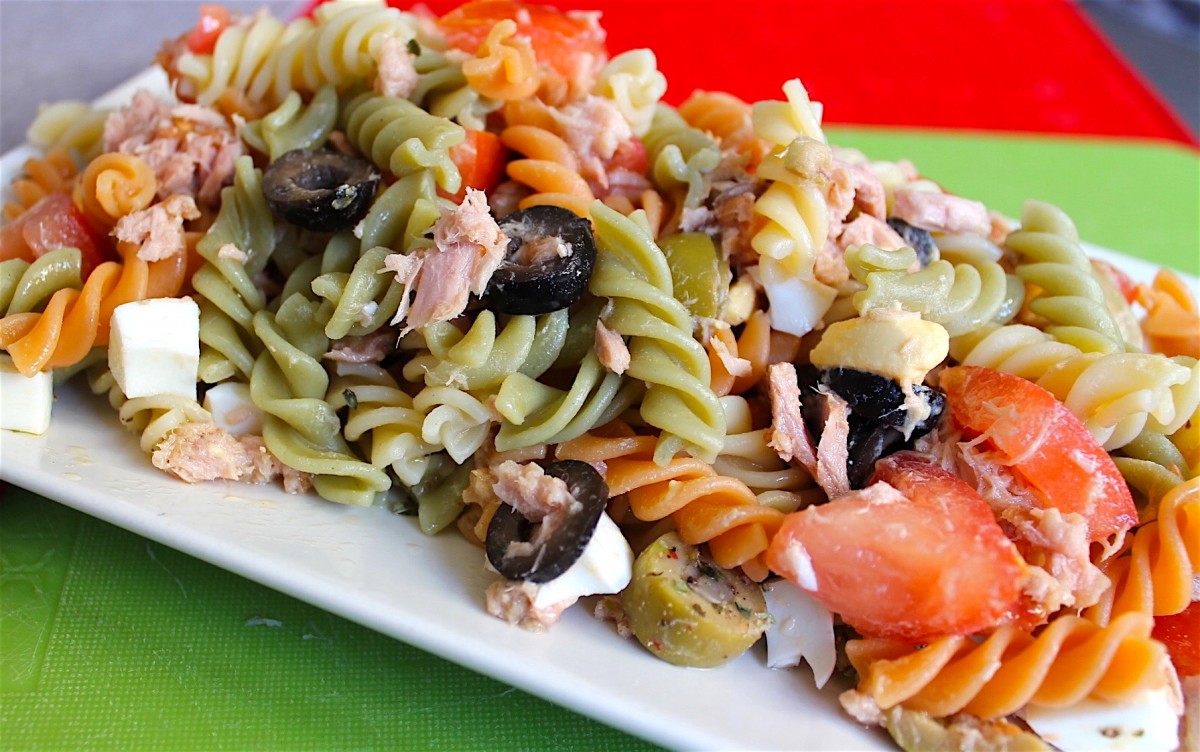 Tips from the author
As I said, this salad is the best known of my pasta salads but we can make other variations such as apple, crab sticks, corn and shrimp salad or my other favorite, pasta salad with a delicious and refreshing basil vinaigrette.
Related salads chosen by others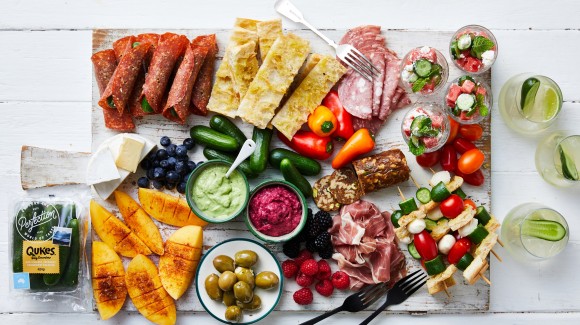 Qukes® baby cucumbers summer snacking platter
Average 3 of 5 stars
Green papaya and cucumber salad
Average 3 of 5 stars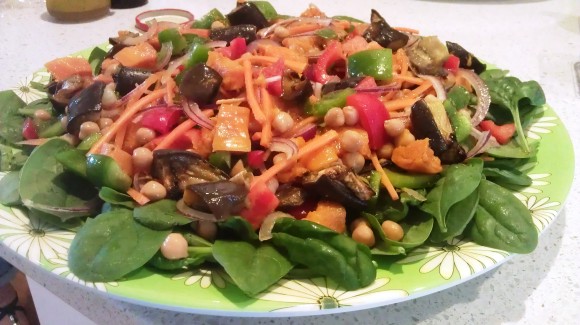 Roasted pumpkin, eggplant and chick pea salad
Average 3 of 5 stars