An important part of a mother's job is to get your kids to enjoy eating vegetables. It's a task I was failing at until I created this tasty, yet simple salad. This dish is one that evolved from necessity when I discovered that my son Vincent was simply not going to eat cooked vegetables – no matter what I did to make them appetising.
After many dinner time battles, I decided that I needed to get a little more creative and developed this sweet, but healthy salad. Much to my surprise, Vincent loved it and I've made it literally thousands of times since. No, it's not cooked vegetables, but it provides a huge range of nutrients and tastes far better than bland old mashed potato.
It's a simple dish but is transformed from boring to fantastic by the dressing. My son still loves it and he's now at Uni. We serve it as a side salad and it goes nicely with grilled fish or chicken. It's hard to ruin this lovely salad, but it is important to make sure you have good, crisp lettuce, fresh tomatoes, and crunchy capsicum. We eat this salad almost every day, so obviously we think it is pretty good. I hope you enjoy it too.
Preparation
Wash salad vegetables and chop coarsely
Mix dressing ingredients, pour dressing lightly over salad and toss
Serve immediately
Related salads chosen by others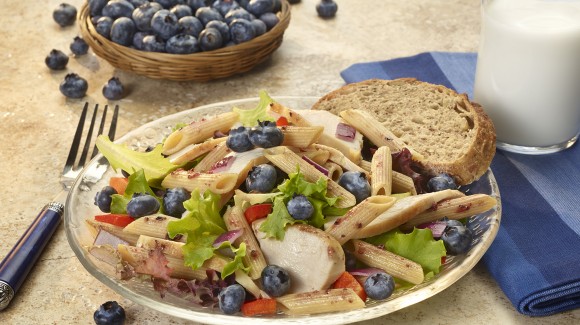 Blueberry and chicken pasta salad with field greens
Average 3 of 5 stars
Broccoli salad
Average 3 of 5 stars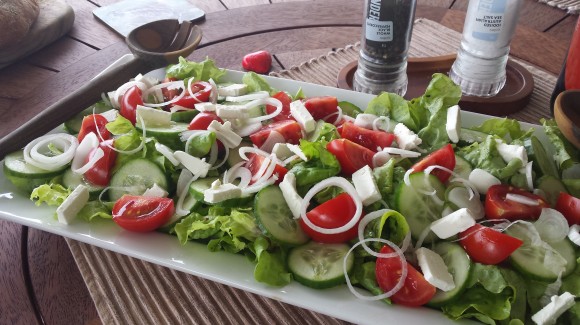 Tomato, lettuce and cucumber salad (classic TLC salad)
Average 3 of 5 stars