Salad lovers are always ready to try something new! The deliciously sweet white flesh of the "piel de sapo" melon inside a rather rough looking green skin is a perfect example. Have you tried one? They are popular in countries like Spain and Morocco and are now being grown in Australia.
This salad combines the sweetness of the piel de sapo melon with something salty like feta. Sensational salading at its best!
Preparation
Red oakleaf lettuce leaves are perfect for the base. Toss the leaves with the lime and olive oil dressing and pile them onto the serving plate.
Next add a generous layer of the delicious creamy melon, simply cut into bite-sized pieces, followed by the crumbled feta.
The salad is 'topped' with a handful of lightly roasted pine and pecan nuts, then garnished with some freshly torn mint leaves.

Bon

apetito!
Tips from the author
Discover more about piel de sapo melons here and learn how to pick the perfect melon.
Related salads chosen by others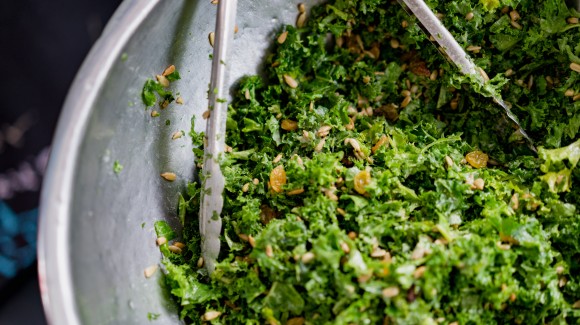 Coconut kale and sunflower seed salad
Average 4 of 5 stars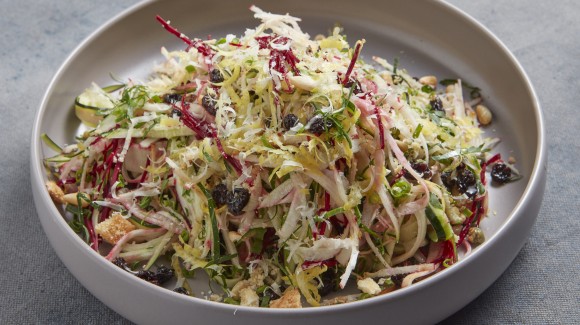 Zucchini and beetroot salad
Average 3 of 5 stars
Char-grilled pear salad with a creamy blue cheese dressing
Average 3 of 5 stars