An easy recipe for a lovely side dish.
Preparation
Wash and tear the lettuce and place the leaves in a nice bowl (or salad plate). Finely dice the chorizo. Cut the pepper into long strips. Cut the cherry tomatoes in half and scatter over the lettuce. For the dressing mix all ingredients and drizzle on top. Top of with the Parmesan cheese. Serve with slices of seasoned baguette. Enjoy!
Tips from the author
This salad is for 4 people to share.
Related salads chosen by others
Carrot and celery lentil salad with mint and coriander
Average 3 of 5 stars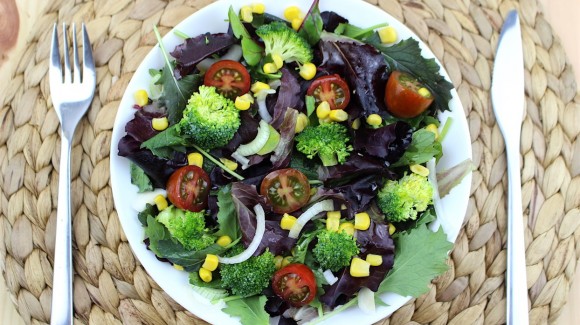 Broccoli salad with corn and cherry tomato
Average 3 of 5 stars
Mango and blueberry salad with balsamic vinaigrette
Average 3 of 5 stars