This traditional French salad looks amazing, but is very simple to prepare. It's three ingredients—bacon, a poached egg, and lettuce, dressed with a lemon, Dijon vinaigrette.
Preparation
Fry the pieces of bacon in a frying pan until crispy, then add the bread and fry until golden.
Remove and drain on kitchen paper.
Meanwhile, poach the eggs. Bring a large saucepan of water to the boil and add a teaspoon of salt and the vinegar. Crack each egg into a small cup.
Using a whisk, swirl the water and drop an egg into the middle. Turn down the heat and simmer for 2-3 minutes. Remove the egg with a slotted spoon and plunge into cold water. Repeat with the other egg.
Whisk all the dressing ingredients in a large bowl. Add all the types of lettuce and gently toss together.
Add the salad leaves on the plate, top with the bacon, croutons and tomatoes and place the poached egg on top of the salad.
Related salads chosen by others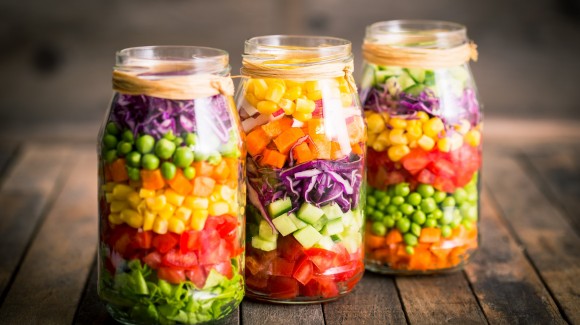 Colourful Mason jar prawn and quinoa salad
Average 3 of 5 stars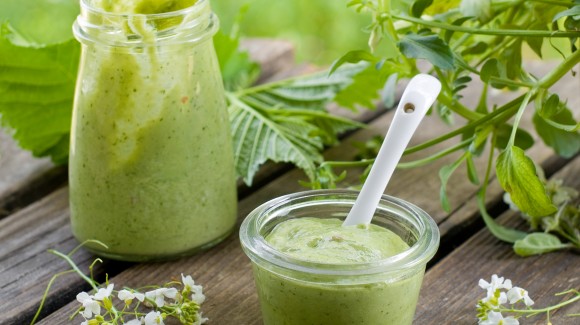 Creamy dijon sauce
Average 3 of 5 stars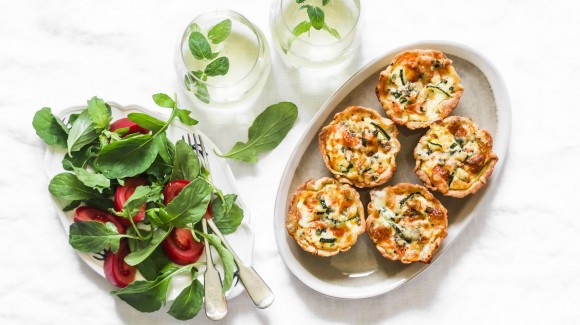 Spinach and salmon quiche
Average 3 of 5 stars