An Italian asparagus salad is a very good alternative to classic asparagus recipes.
Preparation
Cook asparagus approx. 14 min into salted water with a pinch of sugar. Drain and let it cool down. Cut the asparagus in ca. 5 cm long pieces.
Chop basil and prepare vinaigrette with olive oil, balsamico, sugar, salt, pepper.
Dice mozzarella. Cut tomatoes into quarters.
Arrange mozzarella, tomatoes and asparagus on a plate. Sprinkle with vinaigrette.
Tips from the author
You can mix white and green asparagus if you like.
Related salads chosen by others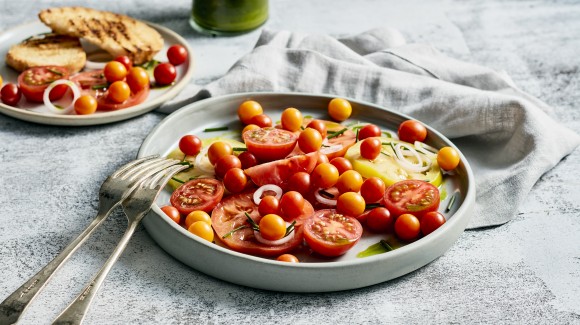 Tomato salad with pesto dressing
Average 4 of 5 stars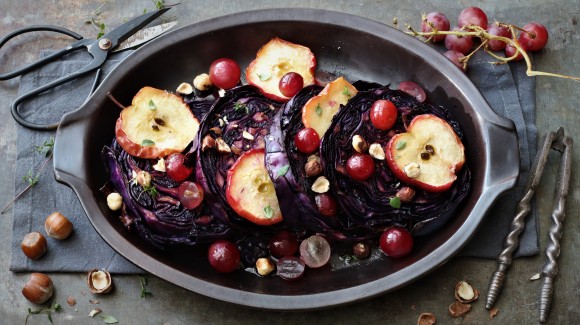 Red cabbage steak with apple and warm grape sauce
Average 3 of 5 stars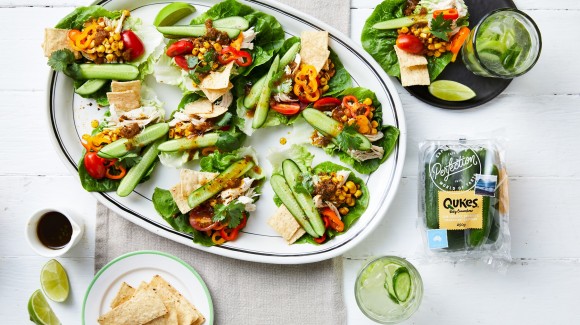 Qukes® baby cucumbers nachos lettuce cup platter
Average 3 of 5 stars