A delicious Easter recipe with asparagus, eggs, pumpkin sauce and Parmigiano Reggiano! Perfect for brunch or as a main dish or starter for Easter dinner.
Preparation
Cut the asparagus tips in about 8 cm long pieces.
Steam them for about 4 minutes and then sauté in some olive oil, seasoning with salt and pepper.
In the meantime cut the rest of the tips brunoise and sauté them in a pan with some oil and butter till they get soft.
Prepare the eggs sunny side up on a pan under low flame.
For the pumpkin sauce, cook the diced pumpkin with the vegetable stock and after 15 minutes blend everything to get a soup. Season with salt and pepper.
Turn off the flame and add the Parmigiano Reggiano to the soup.
Put the pumpkin soup in a plate, add the asparagus tips and the brunoise and at the end the egg on them.
Decorate and serve warm.
Tips from the author
This recipe will serve as a starter for 8 people and a main dish for 4 people.
Related salads chosen by others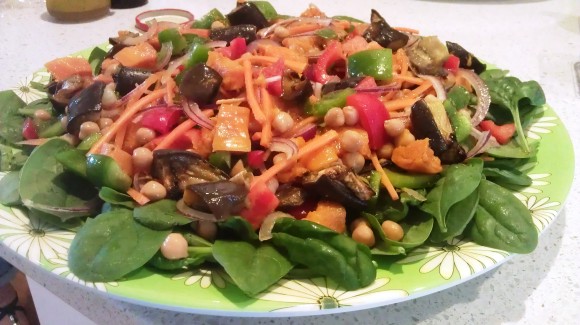 Roasted pumpkin, eggplant and chick pea salad
Average 3 of 5 stars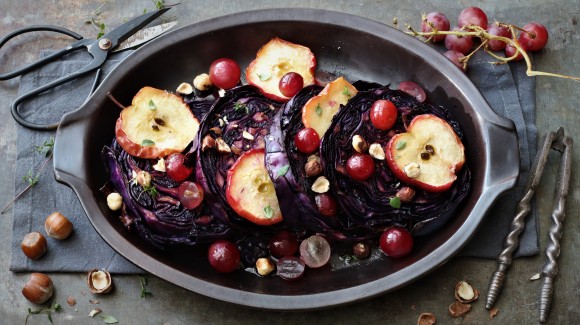 Red cabbage steak with apple and warm grape sauce
Average 3 of 5 stars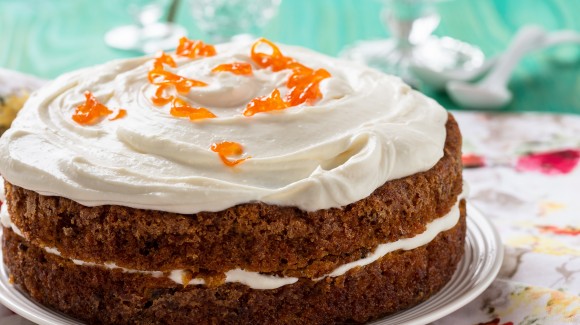 Carrot cake with lemon mascarpone icing
Average 3 of 5 stars