A delicious Indian inspired salad, which has elaborated details in several layers! The refined dressing in combination with eggplant, makes this dish very tasty!
Preparation
Place the eggplant slices on a platter and drizzle with olive oil and sprinkle with pepper and salt.
Fry the eggplant in a preheated oven at 190°C in 18 minutes. Brown. Meanwhile, heat the white wine with garlic and solve in the saffron.
Allow it to cool down and stir it with pepper and salt in the yogurt. If everything is cooled down, make the salads.
Divide the lettuce among 4 plates and put it over the eggplant slices.
Pick the bunch basil leaves and let it fall loosely on the plates. Do the same with the pomegranate seeds.
Divide the saffron yogurt and salads and save the nuts for last.
Related salads chosen by others
Eggplant rolls with minced meat
Average 3 of 5 stars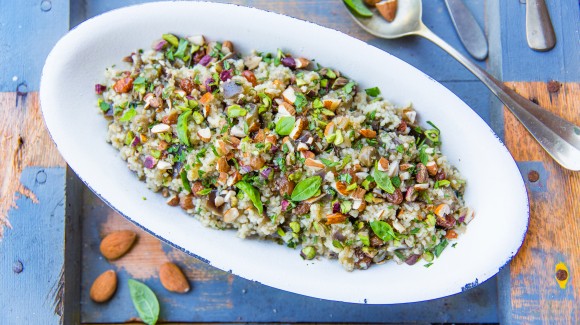 Sicilian couscous salad with eggplant capers and pistachios
Average 3 of 5 stars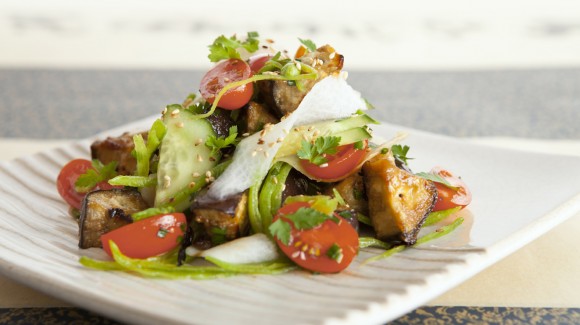 Japanese style miso roasted eggplant salad with ponzu dressing
Average 3 of 5 stars