Tuscany is a magical region that attracts tourists from around the world; rich in art and surreal landscapes that alternate with medieval villages and hills. A varied coastline that goes from sandy beaches to rocky cliffs. Castles, churches and abbeys make the Tuscan itineraries full of surprises. Land of great culinary traditions and love for genuine things. Including a glass of Chianti and a Brunello you can taste the specialties of the best country tradition.
For this great appetiser we chose the cavolo nero, also known as kale, the great protagonist of Tuscan cuisine, for its taste of "home" that brings us to the comforting soups of family meals. This crust version will be perfect for a drink with a good glass of Chianti. Then there are the cannellini beans, typically Tuscan origin which combine perfectly with extra virgin olive oil IGP and some pecorino cheese. A simple dish but with a great character, just like this region.
This recipe and blog is part of the journey of photographer Silvia Censa who explores all the Italian regions for their specialties.
Preparation
Wash the cabbage leaves and remove the hard parts. Boil in salted water for about 20 minutes and drain.
In the meantime, peel the garlic, cut in half and fry in a pan with 2 tablespoons extra virgin olive oil and chilli. Add the cabbage, beans and fry for a few minutes.
Toast the slices of bread, add the cabbage with beans and season with salt and pepper.
Season with a drizzle of extra virgin olive oil and serve with flakes of pecorino DOP.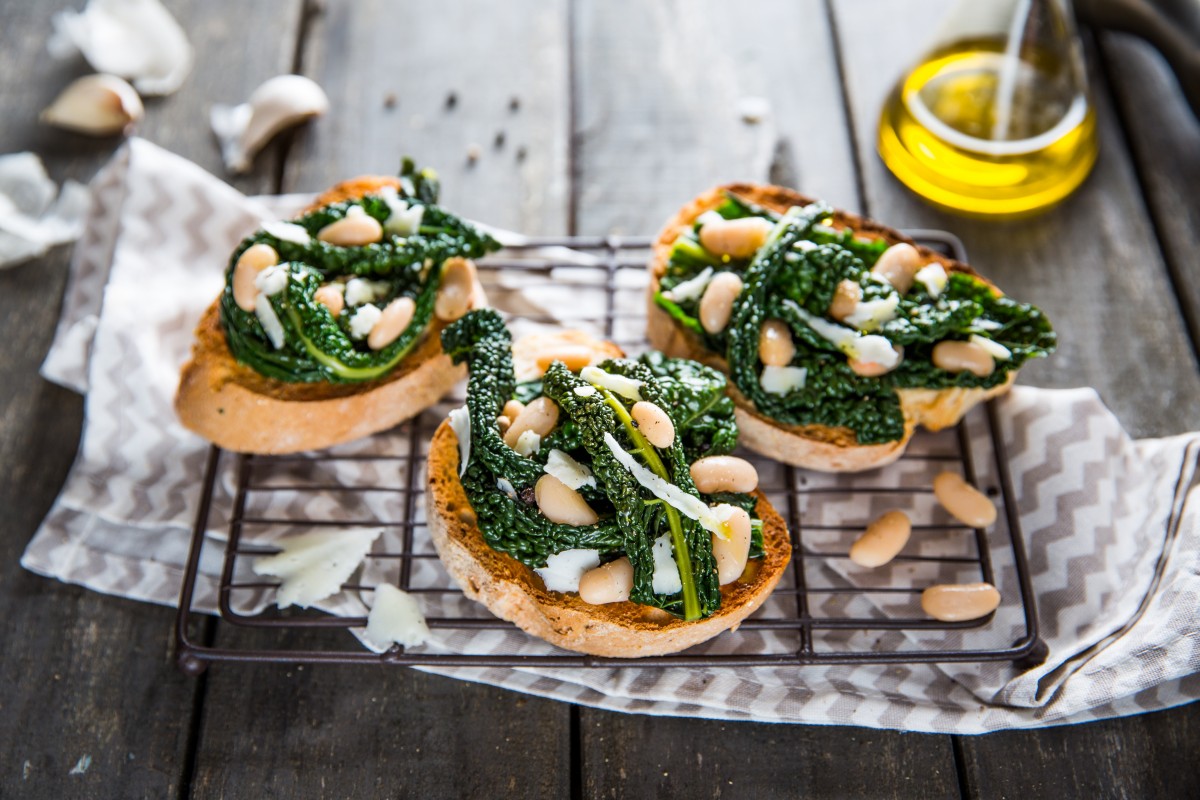 Related salads chosen by others
Hummus, a middle-eastern classic
Average 3 of 5 stars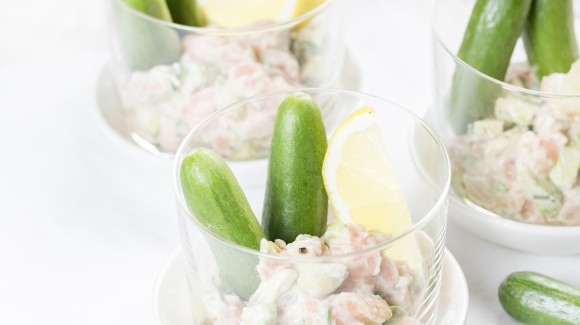 Appetizer of avocado salmon salad and snack cucumber
Average 3 of 5 stars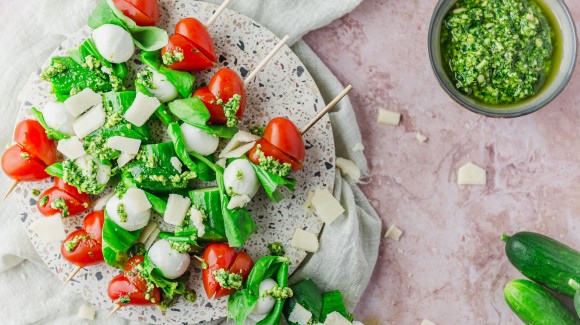 Caprese hearts with baby cucumbers and pesto
Average 4 of 5 stars