A croque-monsieur is a French grilled ham-and-cheese sandwich that is originally topped with a creamy béchamel sauce. This recipe is without the béchamel, but with some veggies inside the sandwich and then grilled. Next to the veggies that go inside a croque monsieur pairs great with a lovely green salad.
Preparation
Add the spinach, bell pepper and onion in a bowl. Add 1 tablespoon of olive oil and season with salt and pepper to taste.
Fry them in a pan for about 5 minutes.
Cut the bread in 2 cm slices and brush with olive oil both sides.
Layer one half the slices of bread with cheese, ham, tomato slices and the rest of the vegetables, sprinkle freshly chopped herbs and add a plain slice of bread on top.
Now you can start baking your croque monsieur in a pan or in the oven.
The croque monsieur is finished when the slices of bread have a nice crispy top and the cheese is melting.
Tips from the author
Instead of these vegetables you can also use zucchini, grilled eggplant or thinly sliced green asparagus.
Related salads chosen by others
Broccoli pancakes
Average 3 of 5 stars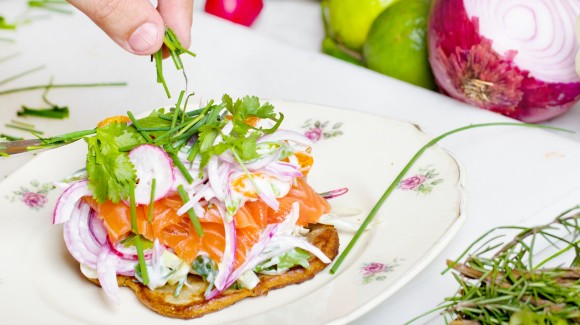 Waffle with salmon, avocado and red onion salad
Average 3 of 5 stars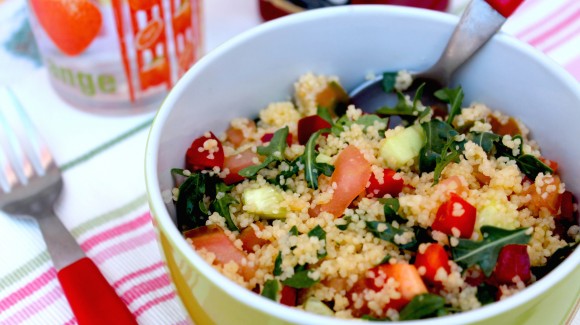 Couscous and fresh rocket salad
Average 3 of 5 stars