A vegetarian main dish with red beet cream, cauliflower steak and mushrooms brought to taste with fresh thyme and roasted hazelnuts.
Preparation
Preheat oven to 200 degrees.
Line a baking dish with parchment paper. Place cauliflower steaks on the prepared baking sheet.
Brush 1/2 of the olive oil mixture over the tops of the cauliflower steaks. Roast cauliflower steaks in the preheated oven for 15 minutes. Gently turn over each steak and brush with remaining olive oil mixture. Continue roasting until tender and golden.
Cook the potatoes and beets for about 20 to 25 minutes, until tender.
Peel the beets and combine with the potato in a blender, to create a smooth puree. Add the crème fraîche and salt and pepper to taste.
Sprinkle the goat's cheese over the cauliflower steaks, return to oven for a further 3- 5 minutes, or until cheese has melted.
Meanwhile bake mushrooms in the dairy butter, for about 5 minutes and roast hazelnuts in a dry pan, until they start to colour.
Start with the beet puree, add a cauliflower steak and some mushrooms on top. Garnish with thyme leaves and roasted hazelnuts.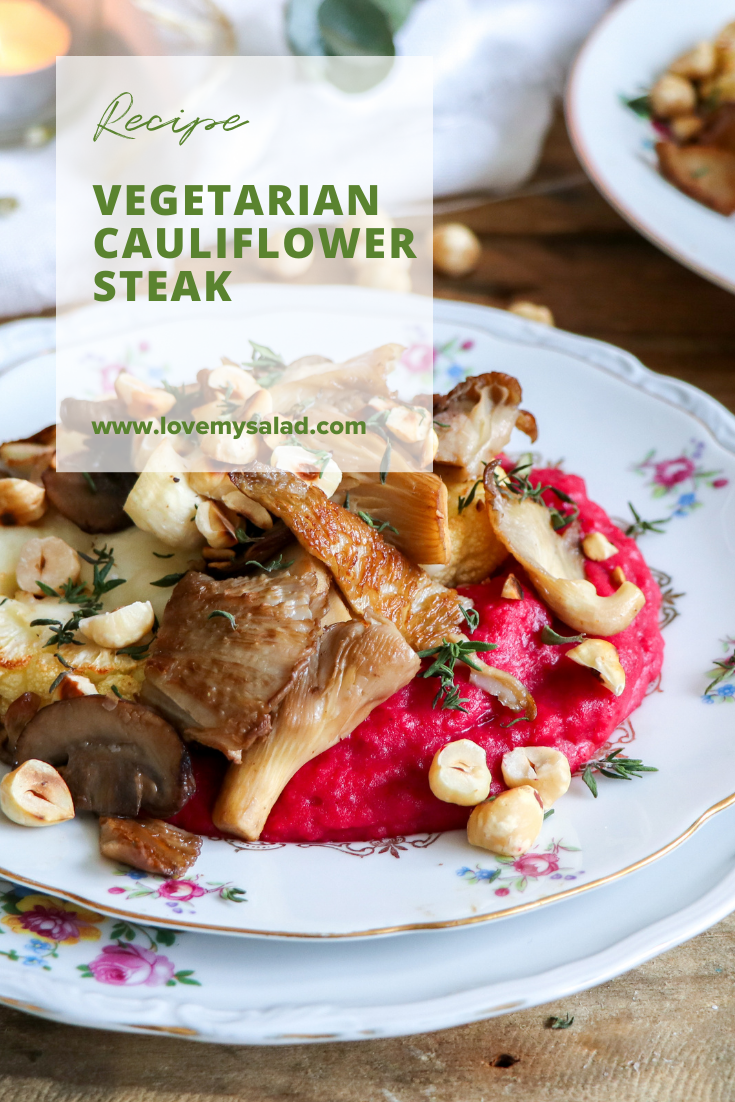 Related salads chosen by others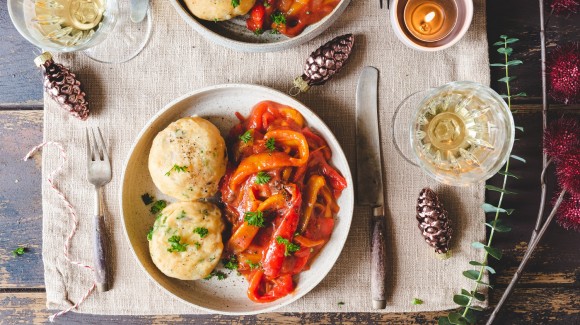 Vegetarian dumplings with stewed sweet pointed pepper
Average 3 of 5 stars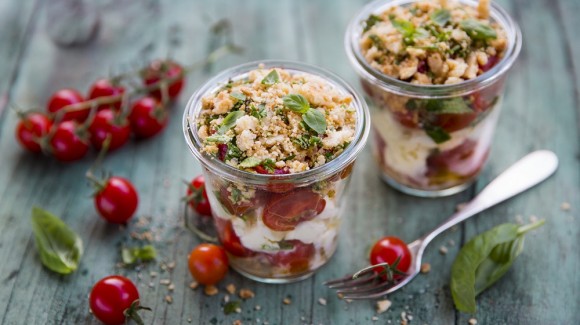 Savoury tomato crumble with mozzarella
Average 3 of 5 stars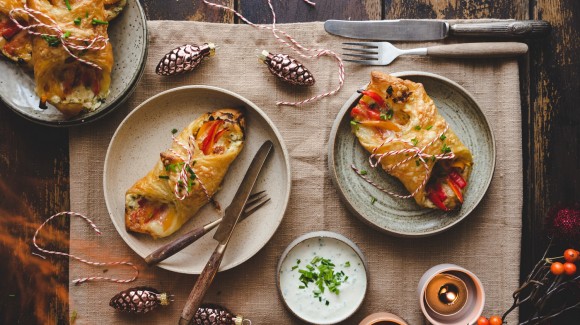 Puff pastry parcels with bell pepper, ham, cheese, and horseradish dip
Average 3 of 5 stars