Want to shake up your breakfast or afternoon snack routine? Give this delicious and nutritious smoothie a try. It only takes 4 ingredients and a few minutes and it's packed with vitamines.
Preparation
Add all the ingredients in a blender and mix well untill you have a smooth liquid.
Store in a tightly sealed container (mason jars are great for this) in the refrigerator for up to 4 days.
Shake well before using as separation will occur.
For extra vitamins, add a hand of spinach and for extra taste add a hint of cinamon.
Prefer a more creamy drink, add some yoghurt.
Carrots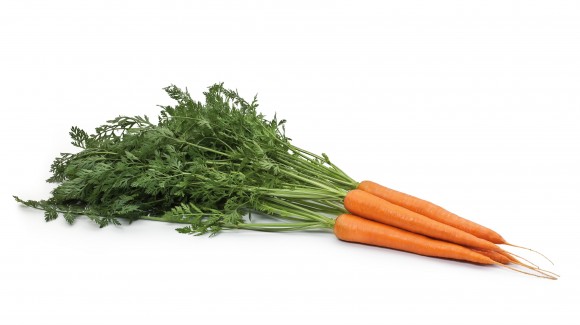 Although carrots are available throughout the year, locally grown carrots in this season are the freshest and most flavourful. While we usually associate carrots with the colour orange, carrots can actually be found in other colors including yellow, red, or purple. Did you know that purple, yellow and red carrots were the only color varieties of carrots to be cultivated before the 15th or 16th century?
Related salads chosen by others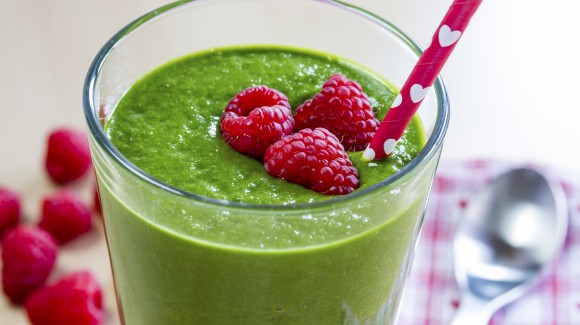 Green smoothie with spinach and raspberries
Average 3 of 5 stars
Kale and banana salad smoothie
Average 3 of 5 stars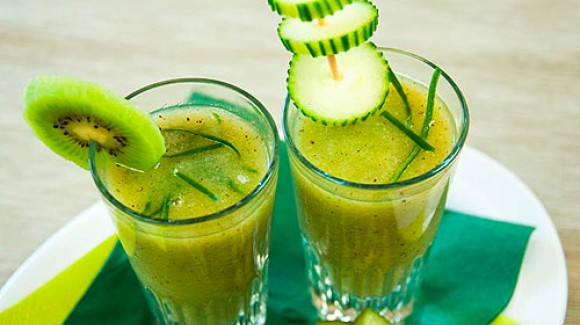 Cucumber-Kiwi-Smoothie
Average 3 of 5 stars