One of my favourite salads, interesting and tasty, easy to make and perfectly presentable in any of our lunches and dinners. This salad is always a winner.
Resulting from a perfect combination of ingredients, in my opinion this is one of the most complete and tasty salads that we can give to our palate. The inventor of this salad was the chef Caesar Cardini and the salad is named in his honour. He has become very popular and has managed to cross borders, so that you can now find in the menus of many restaurants all over the world.
Shall we get to work? Let's do it!
Preparation
To start, wash lettuce leaves and leave to soak in very cold water so that they are nice and crisp when serving.
Slice the chicken breast into thin strips (not too thin) and leave to marinate with a little salt, fresh ground black pepper, a squeeze of lemon and a pinch of garlic powder. After about half an hour or so, fry in a hot pan with a little olive oil. Set on a plate to cool and, once cool, chop into cubes and set aside.
Roughly chop the bread into whatever size you prefer for croutons, then fry in a pan with extra virgin olive oil. Line a plate with paper towels, place the prepared croutons on top, and set aside.
Next, we prepare the dressing for our salad. For that, place all the dressing ingredients in the bowl of the mixer (with the anchovies and garlic clove minced) and blend as you do to make a mayonnaise, leaving the blades static in the bottom during the first moments and gradually rising as we see that the emulsion is formed.
Assemble the salad by placing first a bed of lettuce (well drained and dry), then topping with the chopped chicken and crispy croutons. Using a vegetable peeler, slice a few thin slices of Parmesan cheese to top, and finish with our beautiful homemade dressing.
Serve and enjoy!
Tips from the author
As a final touch, you can choose to add a few anchovy fillets to garnish or even some black olives to provide an intense and delicious flavour and a wonderful splash of colour! I hope you like it.
Related salads chosen by others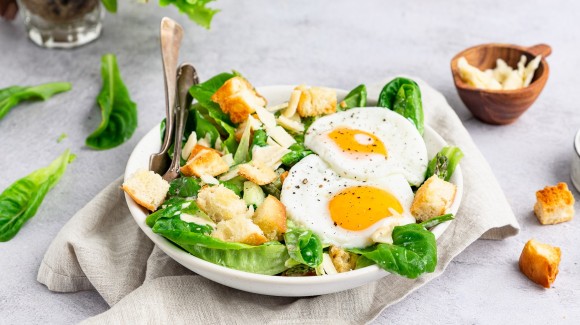 Caesar salad with a twist
Average 3 of 5 stars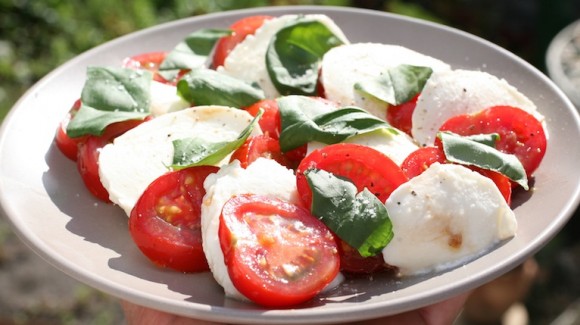 Classic Caprese Salad with tomato, mozzarella and basil
Average 3 of 5 stars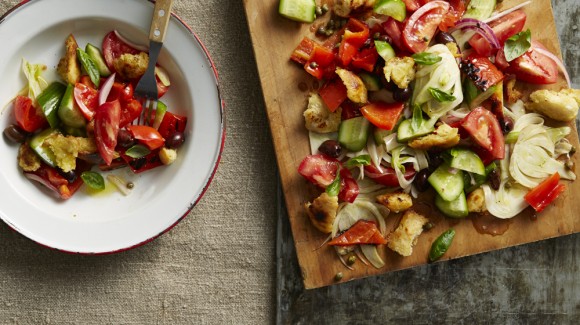 Classic tomato panzanella
Average 3 of 5 stars