Courgettes are a prolific late summer vegetable.
Preparation
Grate courgette using a box grater or food processor.

Remove as much water from the courgette as you can. I wrap mine in a clean tea towel or kitchen cloth and squeeze it over the sink.

Dry toast pine nuts in a pan over medium heat. Watch them carefully! Shake the pan as it warms and remove from the heat as soon as they're fragrant and ever so slightly browned; it will only take 2 or 3 minutes.

In your blending bowl, add the zucchini and all other ingredients, except the olive oil. Using a food processor or stick blender, blend to a rich paste.

Once all the ingredients are blended, add the olive oil – one tiny drizzle at a time until you have the right texture. You might not need all the oil.
Tips from the author
The ingredient amounts are flexible- adjust to your taste. Follow your heart when adding basil, cheese, and garlic!
Storage:
If you're not eating straight away, spoon your pesto into a jar, and top with a thin layer of olive oil before sealing. This will slow oxidisation. Your pesto will keep in the fridge for up to a week.
Dressing:
For a super quick meal, I enjoy mine stirred into pasta with some roast cherry tomatoes. It's so versatile! You can:
· add to boiled potatoes as a side
· Use as a flavourful salad dressing
· stir into gnocchi
· Spread on a sandwich
· Spread On a pizza base
· Serve as a dip with crackers or crudités
· Dollop on grilled chicken or pumpkin
· Top a fried egg
Encouraging kids to eat more vegetables
Related salads chosen by others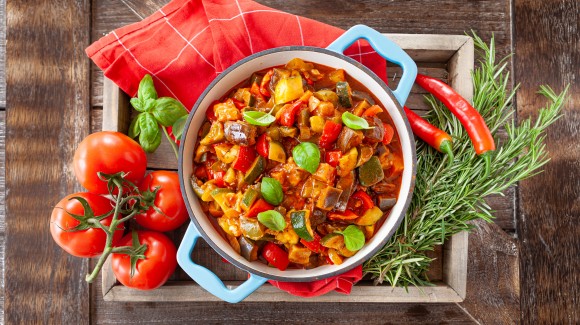 French inspired Ratatouille
Average 3 of 5 stars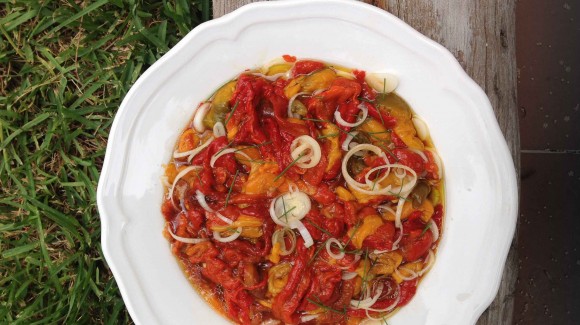 Your Best Roasted Capsicums (Peppers)
Average 3 of 5 stars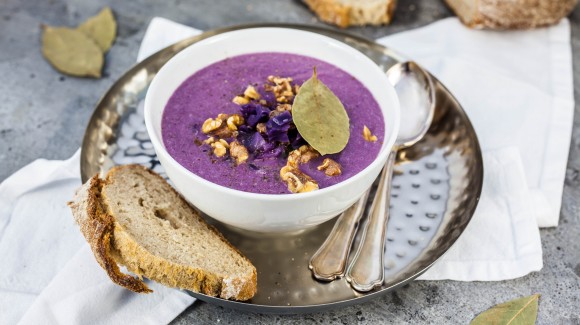 Red cabbage soup topped with apple and walnut
Average 3 of 5 stars